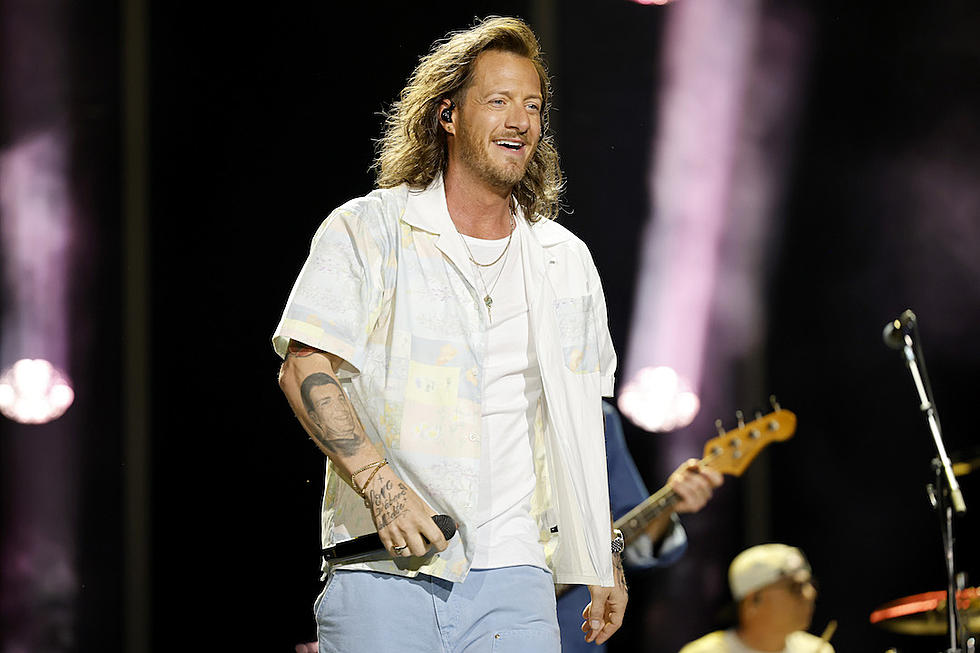 Tyler Hubbard Is Keeping an Open Mind About Collabs for His Next Album
Jason Kempin, Getty Images
When Tyler Hubbard first introduced himself to fans as a solo artist with his Dancin' in the Country EP, the singer says he was adamant about not enlisting any special guests for duets. Now, as he starts to find his footing as a solo act, he says he's more open to the idea of collaboration.
But don't get too excited just yet: Backstage at CMA Fest before his Nissan Stadium set, Hubbard told press that there's nothing official on the books.
"Probably not the answer you wanna hear, but I don't have any features yet. I'm still sort of in the early stages," he clarifies. "But I'm always making music. I'm always writing and always getting creative."
Specifically, he says, he's starting to listen to new material with an eye for potential duets. "Just recently, I've been getting creative and listening to the songs with a perspective on, 'Who would be cool on this?' Or writing from that perspective," he adds. "But a lot of times those collaborations also come from writing songs with other artists, so I'm just stepping back into doing a lot of that."
"I did wanna be intentional about not having features for a while, and I feel like I'm getting to a stage where I'm ready to start doing it again, which I really love doing," he adds. "So I'm sure it'll happen soon."
Part of that shift has been watching his solo career take off in its own right, instead of being known primarily as one half of the now-defunct duo Florida Georgia Line.
"It's definitely been a process. It's not something that happens overnight. You don't make two Instagram posts and all of the sudden the whole world knows that you're a solo artist," Hubbard reflects. "It's been really fun. It's been challenging to be patient and remind myself that, 'Hey, just because me and my friends know what's going on doesn't mean the whole world does yet.'"
Country Stars' Real Names Revealed - 60 Real Names Revealed
Now organized alphabetically to help you find the real name you're searching.
More From Taste of Country