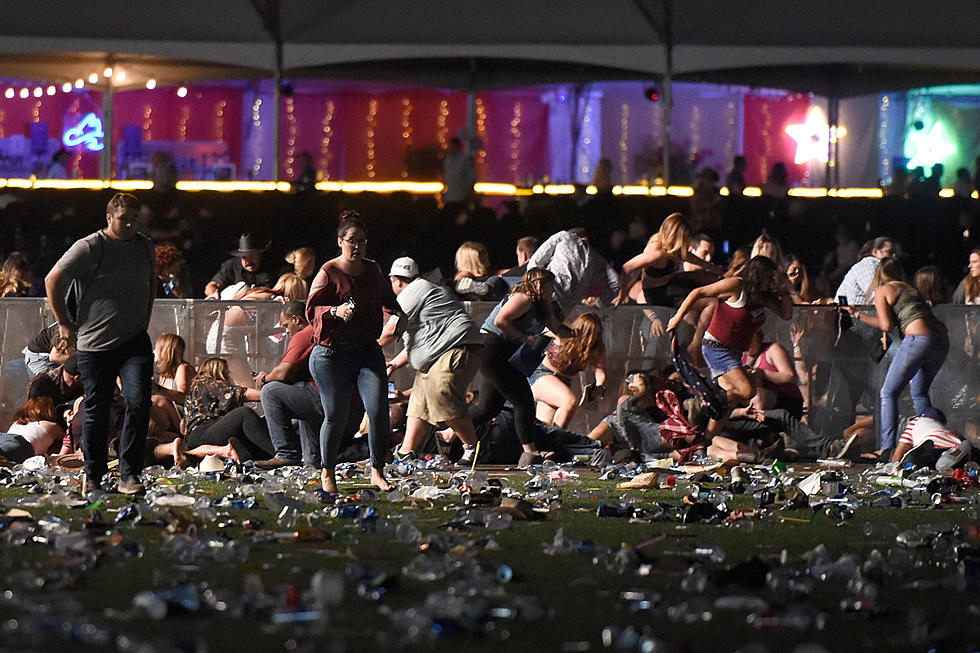 Route 91 Harvest Festival and More of Music's Worst Concert Tragedies
David Becker, Getty Images
Concerts and live music events are meant to bring people together and offer a sense of joy and an escape from everyday life. Fans attend shows eager to see their favorite artists — they're not expecting to be a part of the worst concert tragedies in music history.
It's unimaginable. From a small nightclub in Rhode Island to the legendary Woodstock, horrific incidents have rattled fans and made a resounding impact on the music world. While many of the events that make the list of music's worst concerts accidents were at rock shows, country music has also experienced its fair share of tragedy. A horrific shooting attack at the Las Vegas Village during the 2017 Route 91 Festival (Sept. 29-Oct. 1, 2017) that left at least 58 people dead and hundreds injured has become the deadliest mass shooting in U.S. history.
It has forever changed the music culture.
Jake Owen, Chris Young Describe Las Vegas Shooting
Jason Aldean was onstage during his headlining set when a shooter opened fire with an automatic weapon from the 32nd floor of the Mandalay Bay Resort and Casino onto a crowd of thousands of fans. Jake Owen, Big & Rich, Kane Brown, Chris Young and more were at the festival, with Owen — who performed just before Aldean — describing the scene as "chaos and fear in everyone's eyes." iHeartRadio Festival was one week prior, and their Daytime Village event was in the same spot where fans gathered to enjoy some country music on Oct. 1.
Recall that seven people lost their lives at the 2011 Indiana State Fair when the stage collapsed due to a freak weather accident just before Sugarland was set to perform. Other devastating events, like a bombing outside Manchester Arena following Ariana Grande's show in May of 2017, are fresh on our minds. That attack resulted in the death of more than 20 people.
Photos Show Chaos, Humanity at the Route 91 Harvest Festival
More From Taste of Country