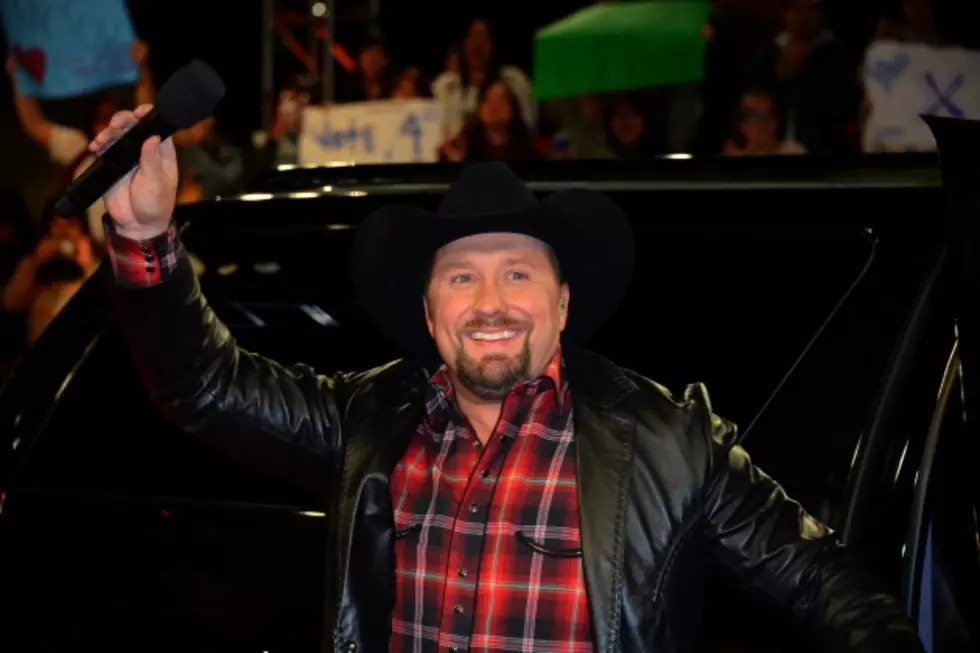 'X Factor' Winner Tate Stevens Is Headed to Nashville, Home of Country Music
Frazer Harrison, Getty Images
In case you haven't heard the news, country music hopeful Tate Stevens took home the winning prize on the latest season of 'X Factor.' Not wanting to rest on his laurels, Stevens is heading to Nashville to try to break into the country music scene.
According to MJs Big Blog, Stevens and his entire family will be moving to Music City in early 2013. He won't have much time to enjoy the sights, though -- the hard-working 37-year-old plans to get to work cutting his new album right away.
Simon Cowell, the brains behind the reality show, doesn't want to waste any time getting Stevens' first single out. He revealed that he has already enlisted the help of producer John Shanks, who has worked with the likes of Miley Cyrus and Melissa Etheridge, to begin working on the album.
With country music getting more and more airplay these days, Cowell has admitted that he was purposely seeking some twangy talent on this season of 'X Factor.'
"We went out of our way to go into regions to encourage country singers this year, because I kept reading about people saying I don't like country music. I don't understand it that much because I'm a Brit, but I do like it and I understand how commercial it is," Cowell said. "So, I'm very happy that a country artist won the show and I think we're going to now attract more country artists for next year."
Apparently, Cowell's goal to appeal to country viewers worked out well for Stevens. "My next dream is to make this album and be able to tour and live that life -- do what I love doing," Stevens says (according to Zap2It). "I love entertaining people, I love performing for people and I'm finally getting the chance."
Although he just recently beat out the competition on the show, Stevens already knows exactly what kind of album he wants to make.
"I know what we're doing. I know the direction we wanna go," the future star reveals. "It's gonna be fun. I'm gonna have some stuff that tug at your heart, country ballads, but I wanna have fun. I'm a fun guy, I love having fun, and I want that to come through on my record."
Sounds like some promising new music is on the way!
More From Taste of Country