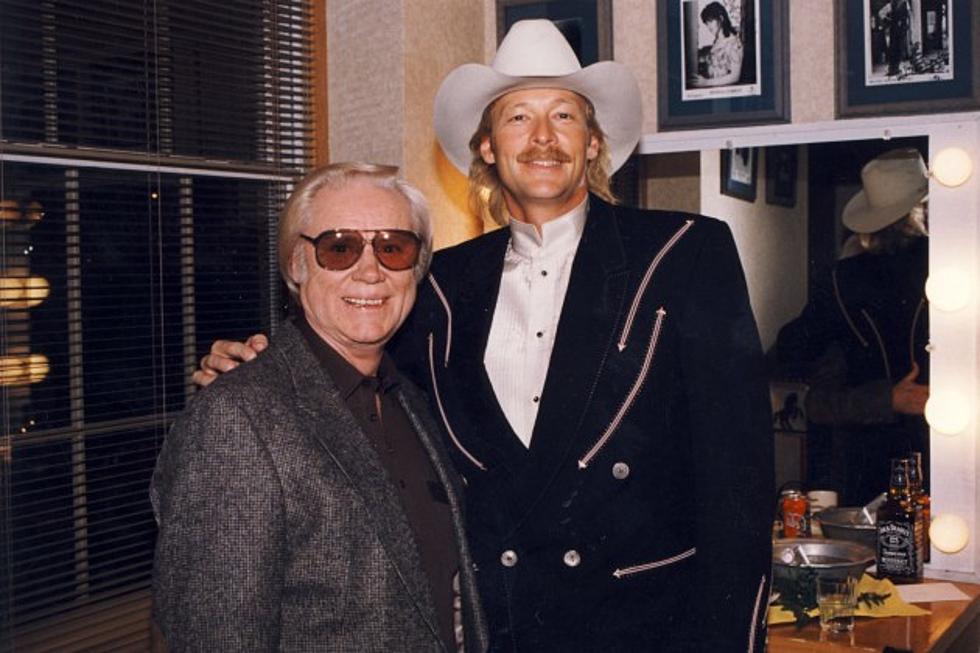 Alan Jackson Shares George Jones' Last Letter
Alan Jackson Archives
Not long before he died, George Jones penned a final letter to Alan Jackson. He was asking for a favor, one the younger country singer was likely happy to fulfill. Now, as Jackson releases his Angels and Alcohol album, he's shared a photo of that letter with Taste of Country readers.
Jones asked Jackson to join him for his final show, a date scheduled for Nov. 22, 2013. Sadly, the Possum would die seven months before that date. This letter was written within six months of his death.
"You have been a true friend and I love you for that," Jones writes. "All these years of you and Denise spending time with Nancy and I is so much appreciated. Thanks for always being there for me."
Jones signs it the way he always did in letters to Jackson. In the video below you'll see how that three-word signature became a set of marching orders for the "Jim and Jack and Hank" singer. Angels and Alcohol is his 15th studio album — his first of original material in three years — and it does indeed "Keep It Country."
All week long Jackson has been sharing stories and memories inspired by the making of Angels and Alcohol during the Alan Jackson takeover. The album is in stores and at digital retailers now.
Alan Jackson Continues to Do As George Jones Asked Him
Think You're Alan Jackson's Biggest Fan? Find Out:
More From Taste of Country