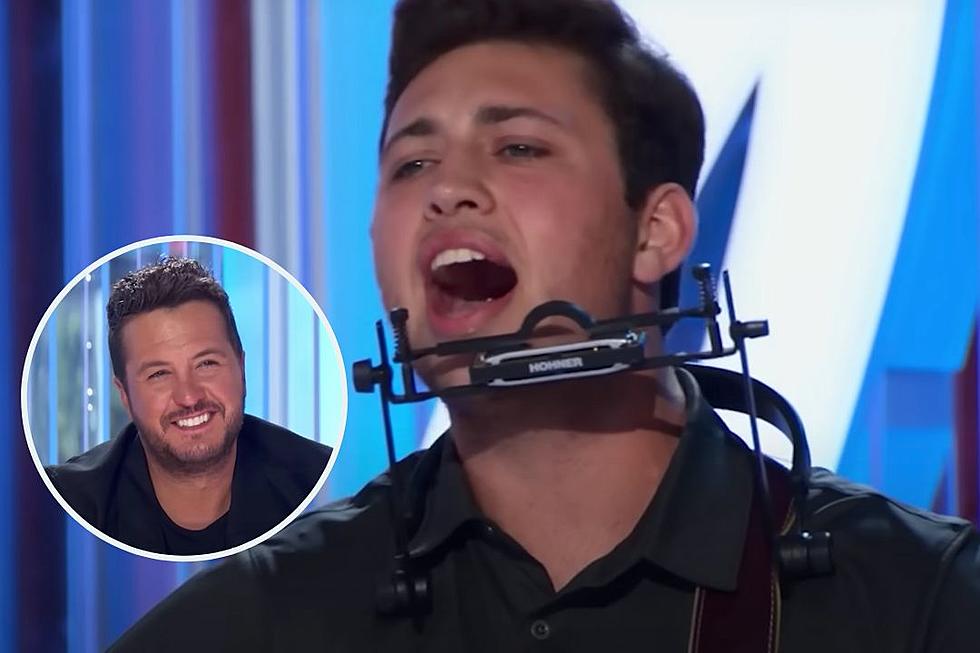 'American Idol': Country Singer Owen Eckhardt Scores Golden Ticket With Zach Bryan Cover [Watch]
'American Idol'
Luke Bryan, Katy Perry and Lionel Richie received quite a treat on the March 19 episode of Season 21's American Idol. During the second half of the two-hour telecast, the judging panel was entertained by one contestant who multitasked by playing more than one instrument.
Owen Eckhardt, who is earning his degree in animal science at Oklahoma State University, brought out his guitar and a harmonica for his audition. He showcased his naturally raspy vocals while also swapping back and forth between both instruments. The country hopeful, who is originally from Broken Arrow, Okla., performed "Something in the Orange" by Zach Bryan.
Despite being a multi-talented musician, Eckhardt's performance wasn't one of the biggest standouts of the evening for the celebrity cast. However, it did earn him a shot at competing against his peers in Hollywood.
For Perry, Eckhardt also drew comparisons to Elvis Presley.
"There's a little Elvis Presley in there," Perry remarked. "I think you have a really cool voice, especially for country [music]. I think it has a cry in it. You're 19 years old. I think it would behoove you to join us in American Idol. So I am a yes."
Following Perry's comments, Bryan joined in, sharing his thoughts about the hopeful's audition.
"You're doing a lot of things wrong, but you have a cool voice in there," he told Eckhardt. "We need to make — I know I don't have a reason why, but I'm giving you a yes."
"If we can get you to not throw away your ending, and you can just stay in and stay present and push it, then you'll become the storyteller," Richie said. "We're gonna have to push you. If I can get you away from those small animals for a little while, it might be something fabulous."
Perry then brought out a puppy to celebrate Eckhardt's last day on the path to being a veterinarian. Fans can keep up with Eckhardt's American Idol journey Sunday nights on ABC.
See American Idol Contestants Then and Now
More From Taste of Country