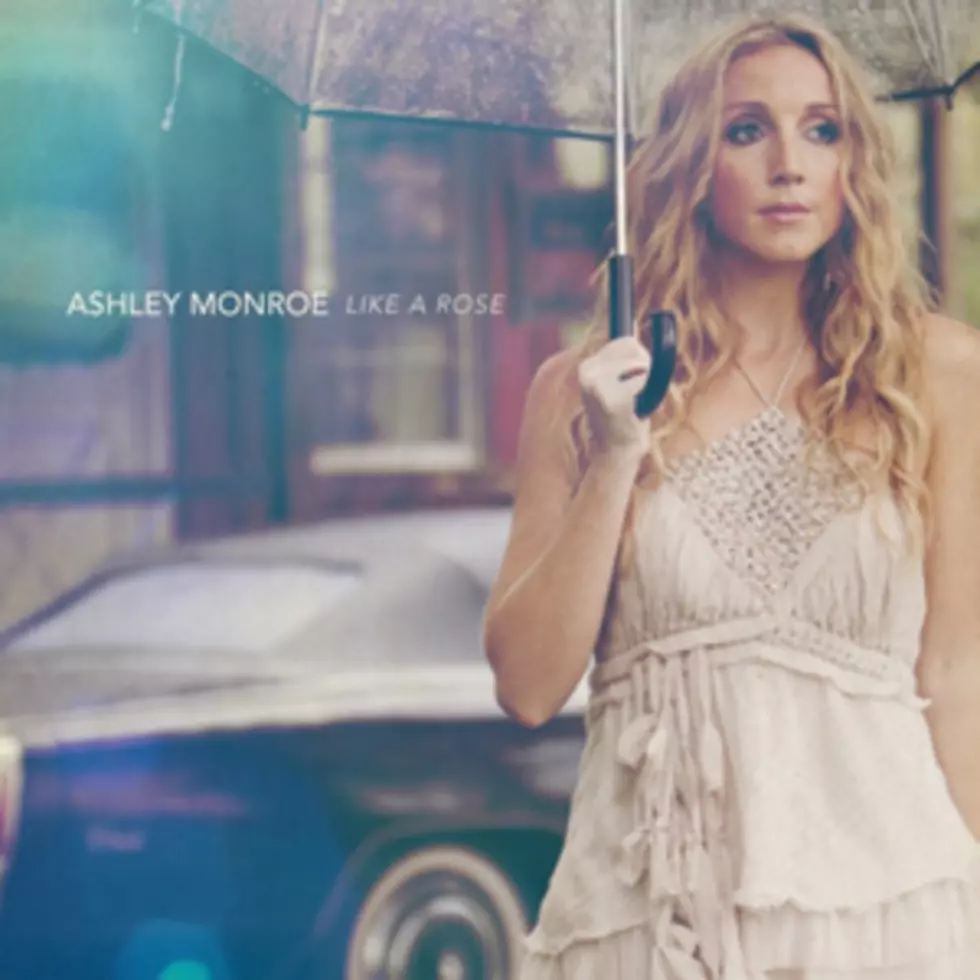 Pistol Annies' Ashley Monroe Books Release Date for New Solo Album
Warner Music Nashville
Singer-songwriter Ashley Monroe is stepping into the spotlight spawned by her work with Pistol Annies to shine a little on her own. Hippie Annie, as she's known in the group, is releasing her very first solo album on Warner Music Nashville.
'Like a Rose' will be available digitally on December 18, with the physical release to follow on January 22, 2013. The record from the big-voiced 'newcomer' was produced by none other than Vince Gill, as well as Justin Niebank.
The album is filled with self-penned tunes -- some written more recently -- while others were born several years back. Monroe shares writing duties on the album with some of Nashville's hottest writers, including Little Big Town's Karen Fairchild, Jon Randall Stewart and Shane McAnally, among others.
Monroe's singing pal (and husband of fellow Annies member Miranda Lambert) Blake Shelton lends his voice to the record on a duet called 'You Ain't Dolly (and You Ain't Porter).'
The first single from the album -- the title track, 'Like a Rose' -- was recently shipped to country radio. In addition to work on her own new project, Monroe recently teamed up with Train lead singer Pat Monahan for a duet. The two musicians join forces on the band's tune 'Bruises,' the video for which can be watched here.
Update: A representative for Ashley Monroe tells Taste of Country that the digital and physical versions of the 'Like a Rose' album will not be made available until 2013. The exact release date has not yet been announced. 
More From Taste of Country