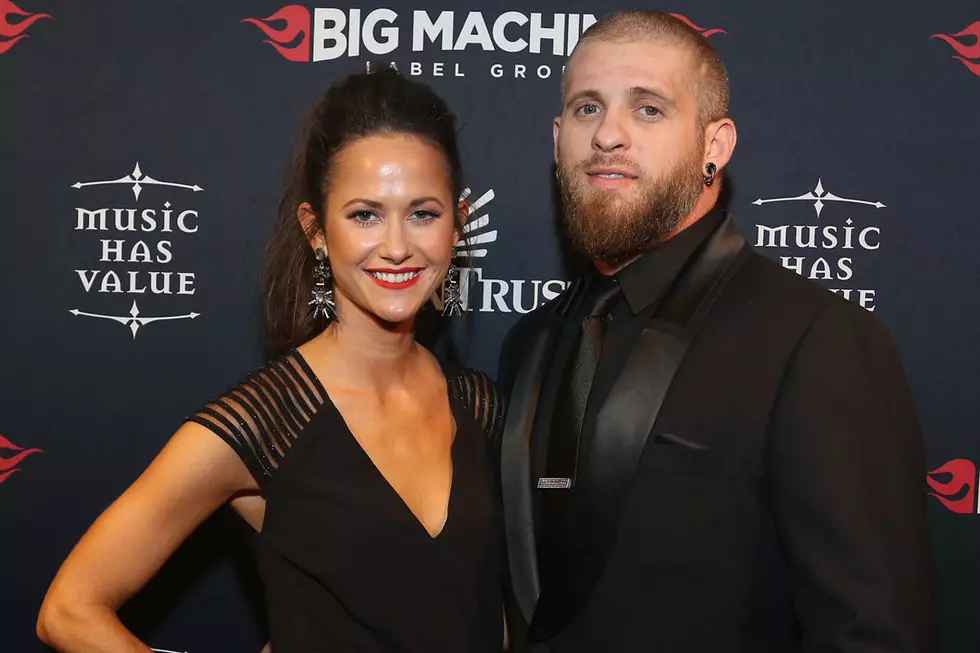 Brantley Gilbert Admits Having a Baby Is 'Love Like I've Never Known'
Anna Webber, Getty Images
Brantley Gilbert's tough guy image has softened since he met his now-6-month-old son, Barrett Hardy-Clay. The days of partying in bars are behind him — in an interview with People, Gilbert shares that a new staple in his nighttime routine is singing "Jesus Loves Me" as a lullaby (and occasionally Lynryd Skynyrd).
"He seems to dig 'Jesus Loves Me' pretty good," the "Bottoms Up" singer says of Barrett. "And I know there's gonna be people reading this that go, 'I cannot imagine that dude singing 'Jesus Loves Me' to a child. That's almost like a horror movie!'"
To balance it out, "I also gotta sing him a little bit of Skynyrd," he says, and of course Barrett gets first-listen of new Brantley Gilbert songs. "The Man That Hung the Moon" is one Gilbert wrote for his upcoming album and it's a song to his son that details Dad's "bumpy past" with addiction.
"At some point, he'll actually look things up on the internet and find out that, 'Hey, my dad's not quite a superhero. He was quite the opposite there for a minute.' Man, I'm dreading that," the singer admits.
Brantley Gilbert Talks About Being a Father + More
Gilbert is fully enjoying being a dad — he says fatherhood has been "a love like I've never known" — and has been full-throttle since the day he found out wife Amber was expecting. "I never missed an appointment with the baby doctor and I got to see every ultrasound," he says. Barrett was born Nov. 11, 2017.
"One of my favorite things in the world is after I get that last smile, I put him to my shoulder and he nuzzles up," Gilbert says. "Being that safe place for him, that place where he's comfortable enough to fall asleep without a worry in the world, is one of the best feelings I've ever had."
More From Taste of Country