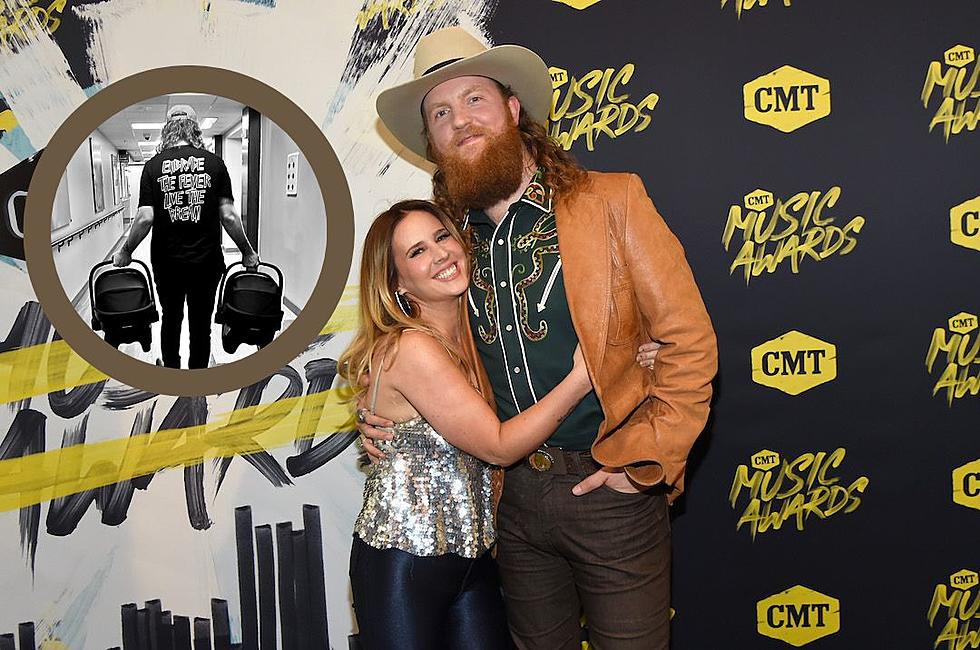 Brothers Osborne's John Osborne Brings Twins Home After Extended Hospital Stay
Rick Diamond, Getty Images/Instagram
After an extended stay in the neonatal intensive care unit (NICU) since their birth in mid-March, Brothers Osborne's John Osborne and his wife Lucie Silvas are bringing home their twins.
"Homeward bound with the bubs," writes Osborne on social media, alongside a black-and-white image of himself from behind, holding a carseat in each hand.
Osborne and Silvas welcomed boy-girl twins Arthur and Maybelle on March 21 and, like many twin sets, the babies had to have a little extra time in the NICU before they were ready to come home with their parents. Maybelle was born at 5 lbs., 1 oz. at 18 inches long, while Arthur weighed in at 3 lbs., 3 oz. and was 15 and 1/2 inches long.
On Tuesday (Apr. 4), Silvas shared a social media update in which she said, "Anyone who has had or has babies in the NICU knows how tough it is. But I have a feeling Arthur and Maybelle will be coming home soon."
In the same post, she shared the first photos of the babies' faces, including one shot of them holding hands on her chest and another of them cuddled up with their country star dad.
Arthur and Maybelle are the couple's first children. They announced their pregnancy back at the 2022 CMA Awards last November, also sharing that they had been through "a long, tough journey with IVF to get to this point." The couple have been married since 2015, and they spent quite a while trying to conceive before becoming pregnant with the twins.
Meet the Country Babies Born in 2022
Many of country music's biggest stars have welcomed new bundles of joy in 2022. Find out which artists have expanded their family or are expecting babies this year.
More From Taste of Country