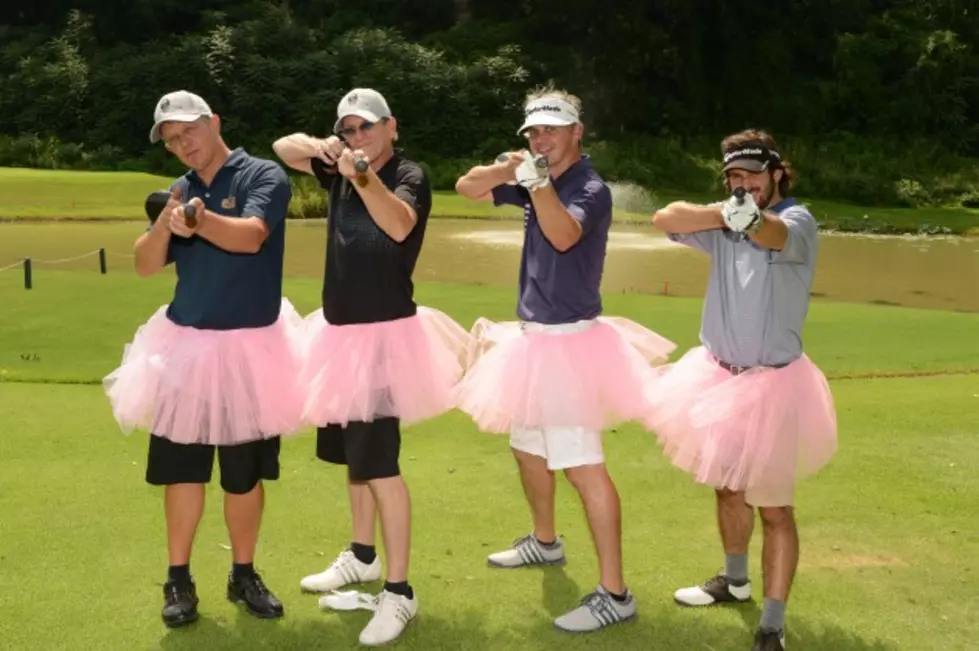 Eric Church Band Golf Tournament Raises Over $100K for Charity
David Schenk and Jamey Campbell
Apparently, Eric Church surrounds himself with a pretty great group of guys when he's out on the road. On Aug. 13, the Eric Church Band collaborated to host their second-annual, invitation-only Put a Club in My Hand scramble golf tournament to benefit MusiCares.
Last year, the event raised an impressive $50,000 for the organization, but -- along with Church's career -- the golf scramble exploded in popularity in recent months, allowing the band to double last year's fundraising efforts. In 2013, the Put a Club in My Hand tournament raised $109,465.
MusiCares is a non-profit organization that helps musicians who find themselves in need. Before an artist breaks, oftentimes he or she spends years barely making ends meet. MusiCares offers services and resources to cover financial, medical and personal emergencies when they arise.
The members of Church's band have received assistance from MusiCares in the past, so they started the annual golf tournament as a way to give back and provide help for others.
More than 160 golfers came out in support of the event, which was sponsored in part by Church's label, EMI Records Nashville. All together, more than 40 sponsors showed support.
Drawing off the energy from this year's success, the band is already thinking about next year's event. Dates for the third-annual Put a Club in My Hand golf tournament will be announced next spring. You can learn more about MusiCares and the people they help by clicking here.
More From Taste of Country