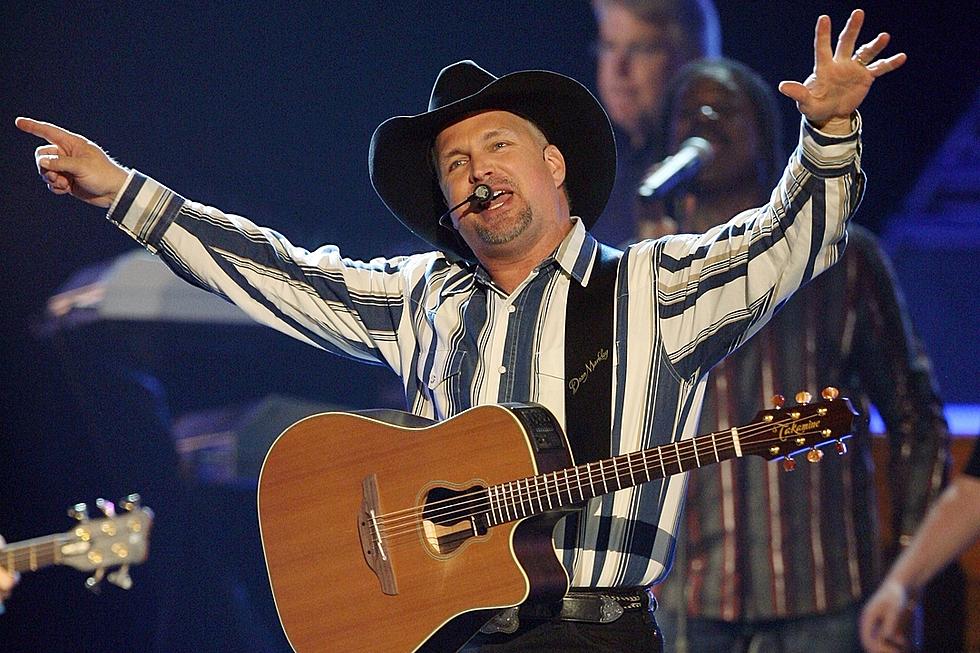 Garth Brooks Adds Five Concerts, Brings New Look to Dallas Run
Ethan Miller, Getty Images
Garth Brooks has added five additional concerts to his upcoming shows in Dallas in response to overwhelming demand.
The country icon announced two initial shows at American Airlines Center on Sept. 18 and 19. When those shows went on sale Friday morning (July 24), tickets sold so quickly that the superstar added another show at 10:30 PM on each of those dates, plus shows on Sept. 17, 20 and 22. Brooks sold 100,000 tickets to his Dallas shows before noon on Friday, shattering his own previous record in that market, which he set in 1998.
The concerts are part of Brooks' ongoing Garth Brooks World Tour, which has been shattering records across multiple nights in many markets. The road trek marks Brooks' first full-fledged tour since he took a long hiatus to raise his daughters, and it's been so successful that Brooks was recently named the highest-paid country entertainer of the past year, raking in an incredible $90 million over the last 12 months.
The Dallas shows are the first after a break in the tour, and Brooks is changing things up for the new leg.
"We've been out on the road for 10 months," he tells 102.3 BlakeFM. "We have taken a lot of looks at what's working, gotten rid of the things that weren't, and we're coming out with a brand-new look. We're gonna re-design the whole video world, the wings of the stage are a little different, and the set list is starting to fall into the sweet spot."
Brooks is excited to reveal the changes to his fans.
"We're bringing a whole new look," he says enthusiastically. "If anybody came to Tulsa, or down to Houston or over to New Orleans or whatever, this is gonna be a different look than what they saw."
Tickets for the Dallas shows are still on sale for a total of $74.98 via Ticketmaster or Ticketmaster Express.
The Wackiest Shirts in Garth Brooks' Closet
Garth Brooks Talks to 102.3 Blake FM
More From Taste of Country