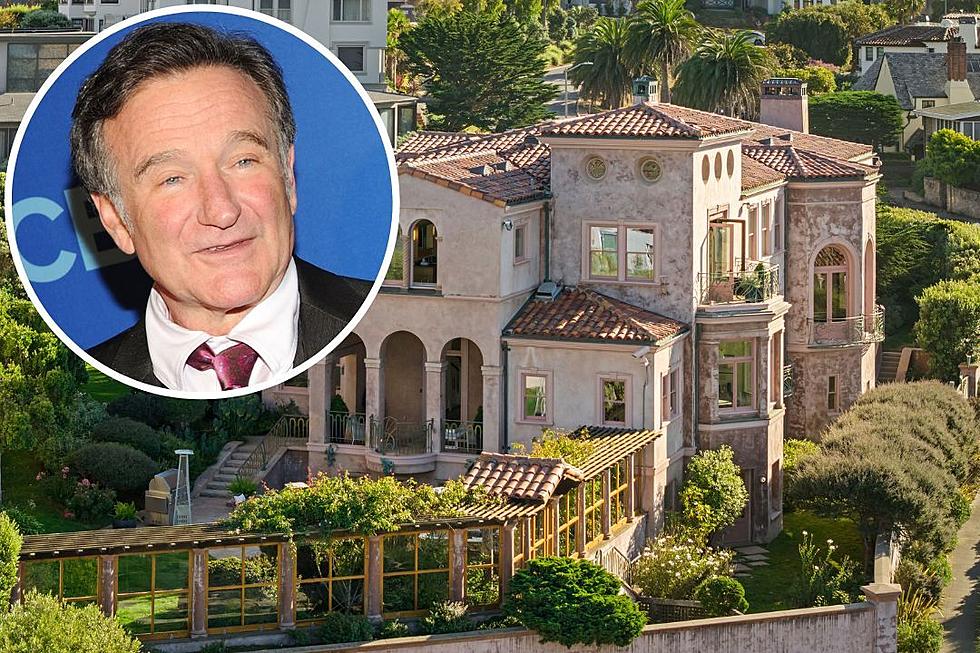 Robin Williams' San Francisco Sea Cliff Mansion for Sale at $25 Million: PHOTOS
Compass / Ben Gabbe, Getty Images
The late Robin Williams' stunning former San Francisco sea cliff mansion is on the market for $25 million. Built in 1926, Williams and his ex-wife Marsha Garces purchased the home in the early '90s and the couple lived in it until 2010.
According to TopTenRealEstateDeals, the 10,598-square-foot, Italian Renaissance-style villa personally renovated by Williams and Marsha features 20 rooms, including a Japanese-style bathroom. The mansion also includes luxurious features such as a sauna, spacious movie theater and butler's pantry with a wet bar.
READ MORE: Cher's Former Tropical Florida Mansion for Sale at $42.5 Million
Another notable feature is the one-bedroom guest apartment that has its own entrance. The property also features gorgeous views of the ocean from various points both inside and outside the house, which is located near hiking trails and beaches.
Williams saw much success during his prolific career. He earned the Academy Award for Best Supporting Actor for his role in Good Will Hunting in 1998 and amassed six Golden Globes during his career.
Robin Williams died Aug. 11, 2014. He was 63.
He is survived by three children: Zelda, Zachary and Cody.
Inside Robin Williams' $25 Million San Francisco Mansion
See inside Robin Williams' former sea cliff mansion, for sale at $25 million in San Francisco, Calif.
Gallery Credit: Ryan Reichard
More From Taste of Country