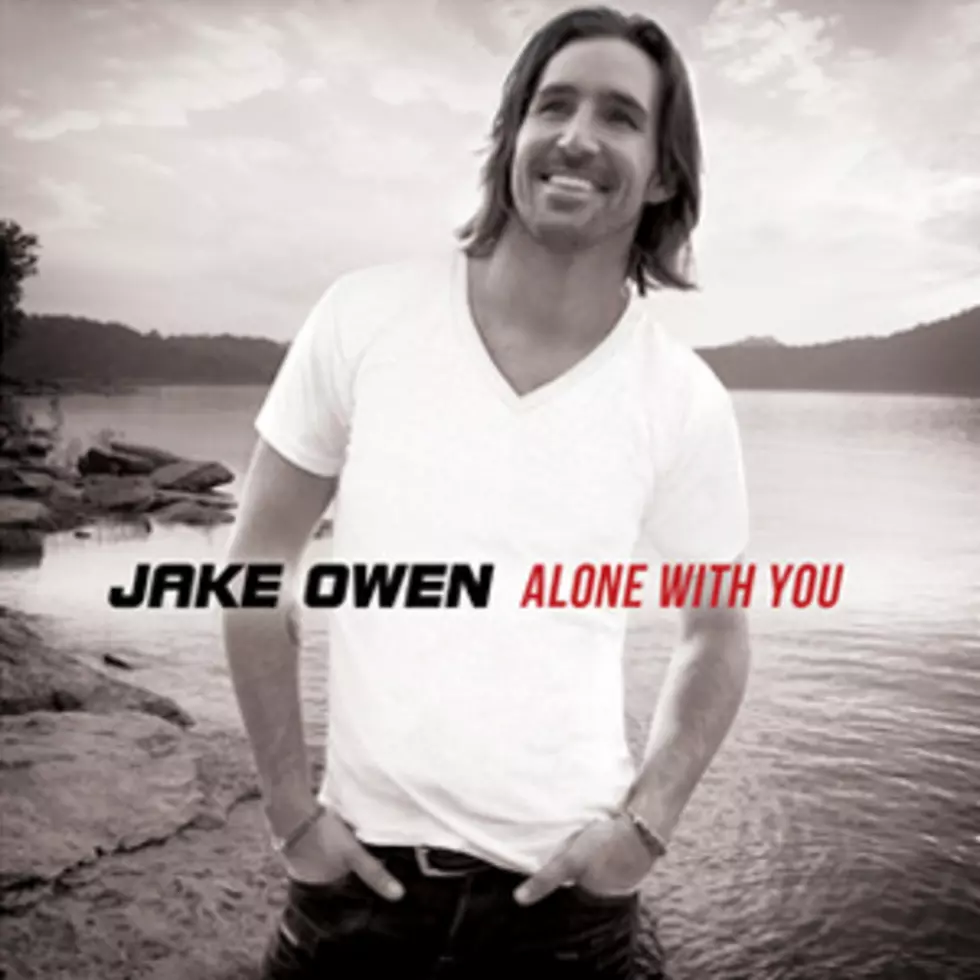 Jake Owen, 'Alone With You' – Song Review
Jake Owen's new single tells the story of a man in love with a woman who only wants to be his booty call. 'Alone With You' only sounds similar to Lady Antebellum's 'Need You Now' in premise, however. One could say he describes what it's like to be on the hurtful end of that late night mistake.
Owen gets back to doing dark and melancholy with the follow-up to 'Barefoot Blue Jean Night.' He's rode these emotions successfully in the past ('Startin' With Me,' in 2006), and with a more contagious hook this song promises to climb the charts as well.
"Don't you put your lips up to my mouth and tell me you can't stay / Don't slip your hand under my shirt and tell me it's okay / Don't say it doesn't matter 'cause it's gonna matter to me / I can't be alone with you," Owen sings during the chorus.
The third time around, he falls apart vocally in an attempt to push as much emotion into the song as possible. While 'Alone With You' is miles from contrived, Owen doesn't own this as he has his more successful hits ('Don't Think I Can't Love You' from 2008, for example).
"Please don't chain that door / I can't win this war / Your body is like a pill I shouldn't take," he sings in the second verse. With somewhat thin lyrical content, the song needs that genuine delivery to push it to colossal levels of greatness. Keith Urban's summer tourmate hasn't been able to consistently find that emotional place to sing from, but is talented enough that his good is another singer's great.
Listen to Jake Owen, 'Alone With You'
More From Taste of Country