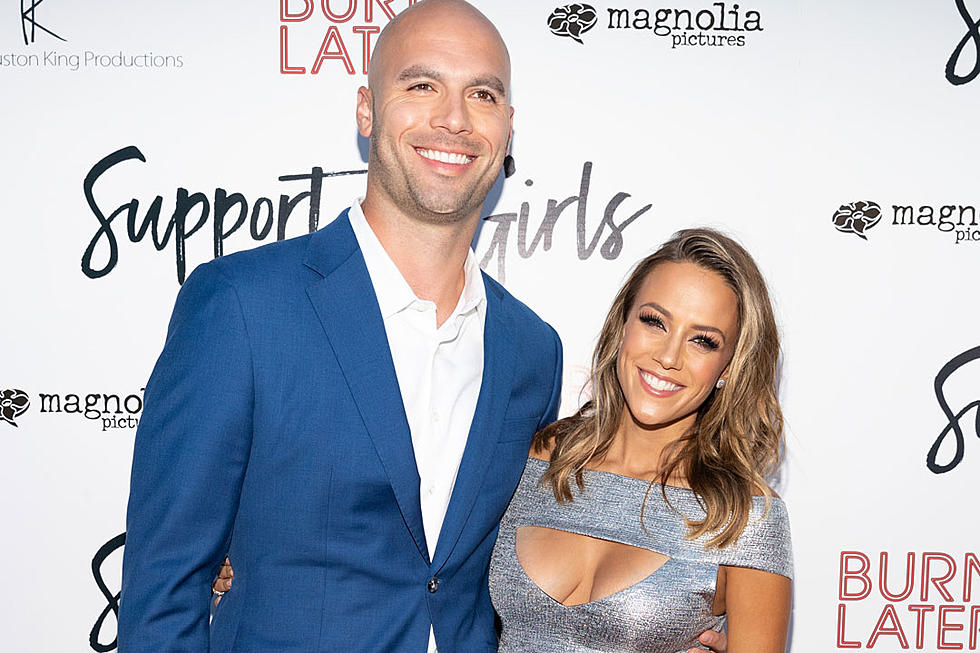 Jana Kramer and Mike Caussin Enjoying Sunny 'Babymoon' Before Second Baby Comes
Christopher Polk, Getty Images
Jana Kramer and husband Mike Caussin are expecting a new baby soon — like, really soon — so they're spending quality time together on a serene beach vacation before baby arrives.
The singer turned to Instagram to share a beautiful pic of her and Caussin on a "babymoon" — a pre-baby honeymoon, essentially — at the Rancho Valencia Resort in California, surrounded by trees and plants on what is obviously a restful day by the pool. It seems they're enjoying soaking up the sun, both beaming at the camera as Kramer gently holds her pregnant belly.
"Such a relaxing babymoon before number 2! #3rdtrimester #babyboy," she writes beside one picture.
While the couple is taking a breather before the arrival of their second child, Caussin is still in baby mode, opting to bring a book called Welcoming Your Second Baby on the trip for a little light reading. Kramer snapped another photo of him reading by the pool and admits she was remiss in bringing her own copy.
"Major points to the husband for bringing the baby #2 books on our babymoon. I forgot mine," she says, accompanied by a laughing emoji.
Kramer and Caussin announced in June of 2018 that they were expecting another baby and revealed one month later the baby is a boy. He will be the younger brother to 2-year-old Jolie. Kramer tells US Weekly that both parents are looking forward to doing the baby thing again, as their relationship was on the rocks during her first pregnancy due to Caussin's infidelity at the time. The couple renewed their wedding vows in Hawaii just before the New Year.
"He's really excited about having another baby and just being really present and there for me because he wasn't that way with Jolie. We know that our relationship is really important to continue to work on," she says.
See Which Country Singers Have Had Babies in 2018:
More From Taste of Country