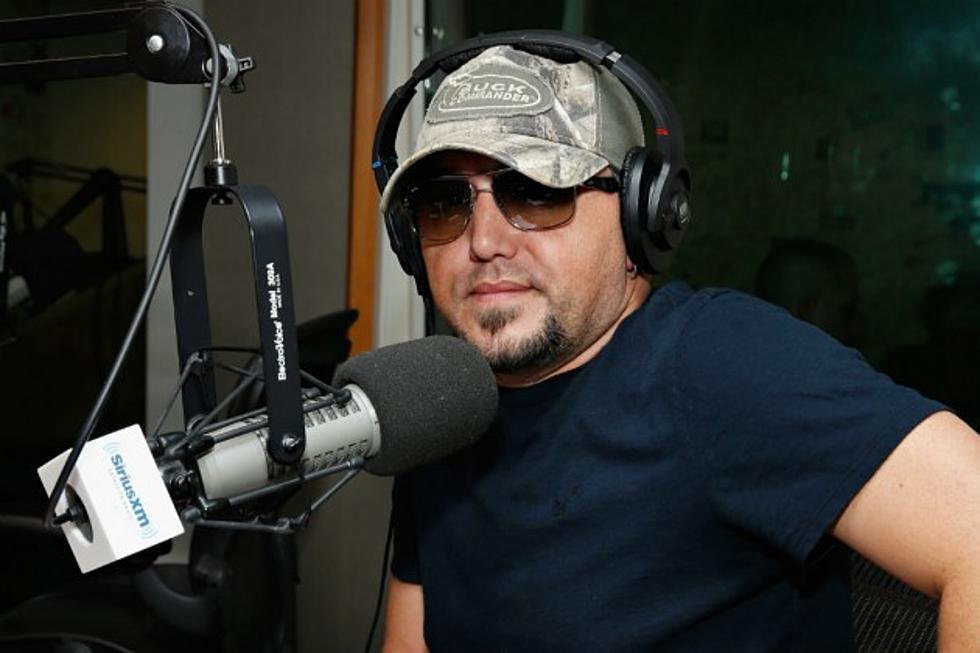 Jason Aldean Extends Burn It Down Tour, Reveals Cities He'll Hit in 2015
Cindy Ord, Getty Images
Jason Aldean is just going to keep burning it down right into the new year. The singer has revealed he's continuing his Burn It Down Tour in 2015 by announcing 23 new cities he'll stop in.
Aldean will kick off the next leg of the tour on Feb. 12 in Greenville, South Carolina. He says he's trying to focus on cities he didn't hit the first time around.
"The tour is doing well, so you want to expand it and hit some cities that you didn't hit on the first leg of it -- that's the biggest thing," the superstar explains to Rolling Stone Country. "Every year you try to hit the major markets, for the most part. We were able to do that, but there were a few places we weren't able to hit on this run."
Aldean's New Year's resolution is to improve the concert experience for everyone, even those folks in the 'cheap seats.' "The people who think they have the worst seats, we're trying to figure out how to try to make them feel like they're on stage with us," he dishes. "We want to make everybody there feel like they're in the front row."
The 2015 Burn It Down Tour will include Cole Swindell and Tyler Farr -- "two of the hottest up-and-coming artists out right now," Aldean says, making the choice to have them as opening acts a no-brainer.
"They are also just great friends, so it'll be cool to have them out and see what kind of trouble we can get into together," the star admits. Tickets for select dates are already available on Aldean's website.
Jason Aldean 2015 Burn It Down Tour Stops:
Greenville, South Carolina
Greensboro, North Carolina
N. Charleston, South Carolina
Bossier City, Louisiana
Tupelo, Mississippi
Nashville, Tennessee
Toledo, Ohio
Peoria, Illinois
Cedar Falls, Iowa
Wichita, Kansas
Tulsa, Oklahoma
Little Rock, Arkansas
Bozeman, Montana
Spokane, Washington
Eugene, Oregon
Grand Rapids, Michigan
Louisville, Kentucky
Ft. Wayne, Indiana
Corpus Christi, Texas
Beaumont, Texas
Charleston, West Virginia
Hartford, Connecticut
Hershey, Pennsylvania
Jason Aldean Plays Wikipedia: Fact or Fiction?
More From Taste of Country