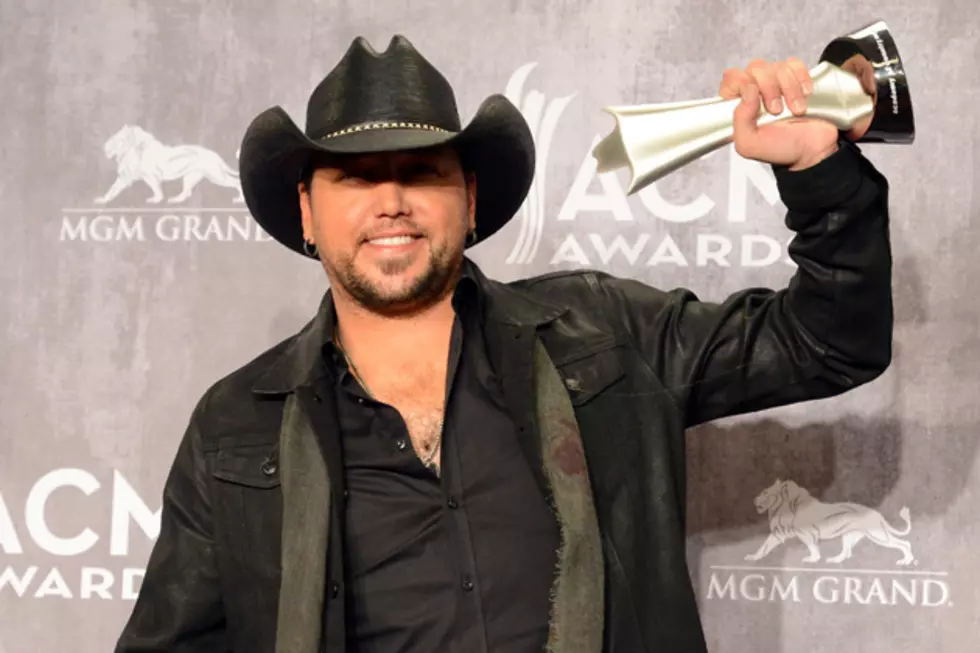 Jason Aldean Nabs Male Vocalist of the Year at the 2014 ACMs
Jason Merritt, Getty Images
Jason Aldean took home his second consecutive Male Vocalist of the Year award at the 2014 ACM Awards and the singer says he was very surprised.
Two-time Entertainer of the Year winner Carrie Underwood brought her beautiful blonde hair to the stage to introduce the 2014 Male Vocalist. She said it was a big year for music but "these are the five men who rose to the top."
The category was full of talent aside from Aldean. Lee Brice, Luke Bryan, Blake Shelton and Keith Urban proved to be some serious competition for Aldean. Aldean rocked mostly black as he took the stage quickly to take his award home.
"This is really unexpected," he said as he accepted the ACM. "It was a shock last year to win it and even a bigger shock this year."
The 'When She Says Baby' singer quickly began to say his thanks which included his record label Broken Bow Records, country radio and of course -- the fans. "You guys are the best in the world," he said addressing the country music fans.
"It's been one hell of a ride," he said at the end of his speech. "I hope it doesn't end any time soon. Thank you guys for everything."
More From Taste of Country