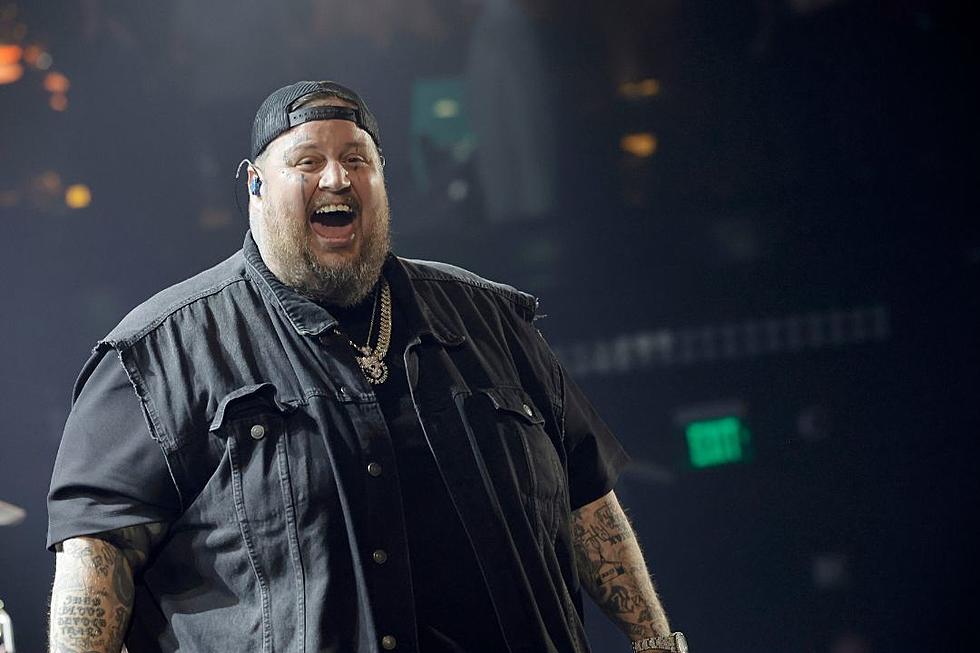 Fan's Jelly Roll Halloween Costume Gets Stamp of Approval From Jelly Roll Himself [Pictures]
Kevin Winter, Getty Images
It's Halloween season, and creativity is running rampant when it comes to Halloween costumes. One look on any social media platform shows a plethora of ideas, and even some good country-themed costumes!
But a Jelly Roll fan in Alabama may have already won this year's Halloween costume contest. Griffin Wade is dressing as Jelly Roll this year, and his look is so good that even Jelly Roll himself approves.
On X, user Michael Willingham gives props to his buddy, @GriffinWade for his Halloween impression of Jelly Roll.
Shortly after the props were sent out, the comments and retweets starting coming in — including Jelly Roll himself, who joined in on the fun with a retweet.
One user jokes, "Which one is Jelly Roll?"
That is almost not a joke, though, as every single detail in this costume is well thought-out and applied — Wade even put on the same face tattoos that Jelly Roll has. Their facial structure is almost identical, as are the facial hair and expressions.
It is a little early for Halloween costume contests, but it is safe to say that this one is going to be one of the most accurate and popular ones among country fans.
It's reminiscent of when the fan who looks like Luke Combs was making the rounds at Luke  Combs' real concerts. So, before you run up to who you think is Jelly Roll, asking for an autograph and a selfie, you might want to do a double-take.
Evan Paul is the host of Taste of Country Nights, a syndicated radio show heard on more than 120 country radio stations nationwide, every night from 7PM to midnight. He plays the best new country music and interviews today's top stars, like Luke Combs, Miranda Lambert, Dan + Shay, Keith Urban, Carrie Underwood, Luke Bryan, Chris Stapleton, Lady A, Morgan Wallen, + more! 
10 Things You Didn't Know About Jelly Roll
The
Jelly Roll: Save Me
documentary on Hulu tells
Jelly Roll'
s complicated life story and spares no details. He's shockingly honest about addiction, prison, his childhood and his insecurities. Here are 10 key takeaways from the project.
Gallery Credit: Billy Dukes
PICTURES: See Inside 'Duck Dynasty' Stars' Stunning Historic Plantation Venue
Duck Dynasty stars Jase and Missy Robertson have carefully renovated and restored a historic Southern plantation in Louisiana as a wedding and events venue, and you can book a stay!
Gallery Credit: Sterling Whitaker
2023 People's Choice Country Awards Red Carpet Pictures
The best dressed from the 2023
People's Choice Country Awards
include several bold fashion choices and plenty of mid-summer crop tops. See pictures from the red carpet at the Grand Ole Opry in Nashville, taken before Thursday night's (Sept. 28) live broadcast.
Gallery Credit: Billy Dukes
More From Taste of Country