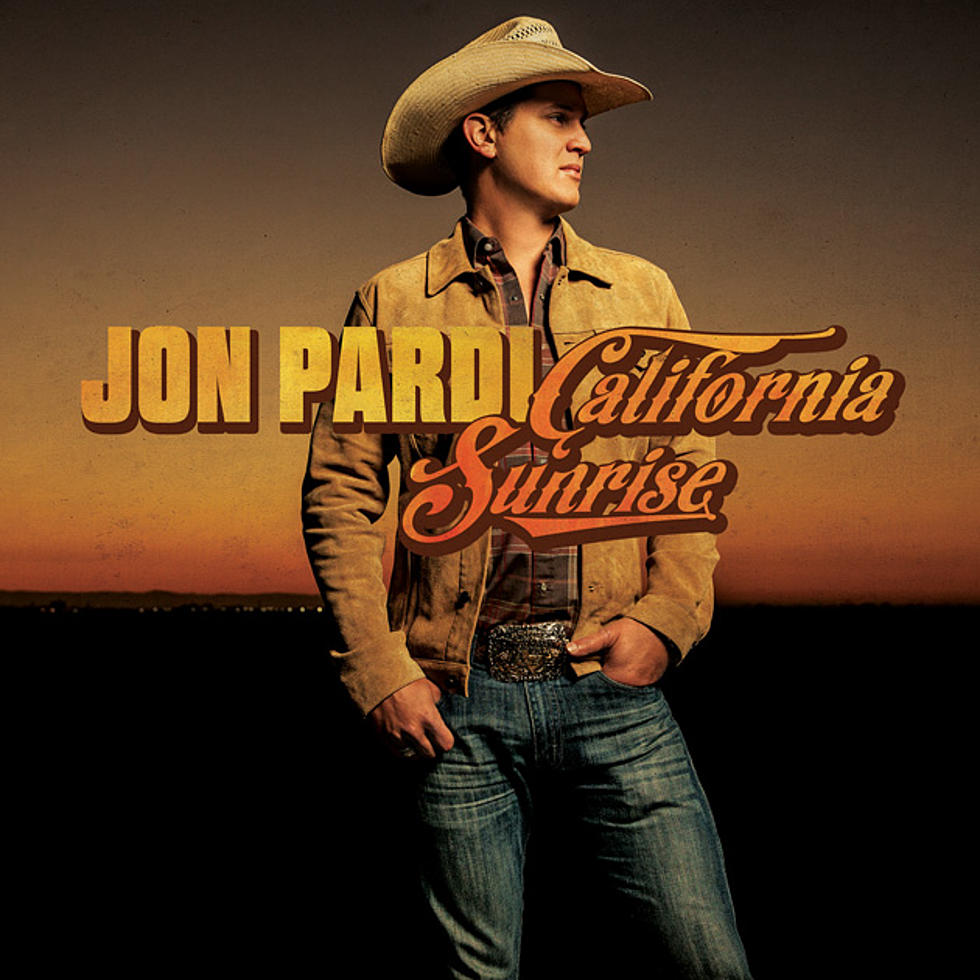 Album Spotlight: Jon Pardi, 'California Sunrise'
Capitol Records Nashville
There's a certain tempo that Jon Pardi works best in on California Sunrise. It's a mellow stampede that leaves room for his personal storytelling and naturally rowdy inclinations. The best songs on the singer's sophomore album reside there.
"Cowboy Hat" is one example. Like a few others on California Sunrise, the song finds Pardi putting a Bakersfield twist on a song George Strait might have recorded 20 years ago. The spicy lyric is softened by his band's shuffling clip. "You look so good in nothing but my cowboy hat," he sings. Crooners like Chris Young would spin this differently. Pardi's charm is in his occasional goofiness, not his ability to romance one's clothes off.
"Head Over Boots" and the title track are the two standout tracks on Pardi's new album, available June 17. The first made ToC's list of the Top 10 Songs of 2016 (so far) and the second will too, should he release it. Like so many Strait songs, these two come with deep affection for pure country music. California Sunrise is heavy with honesty. Others like "Paycheck" and "Dirt on My Boots" aren't quite as effective, but both still leave an impression.
A ballad like "Can't Turn You Down" sounds more like a Luke Bryan song than something Pardi chose himself, but that's not to say he can't sing heartache. "She Ain't In It" is a slow, fiddle and steel powered love-lost song that finds the typically plucky 31-year-old hurting. "Lucky Tonight" finds him attempting to bounce back from heartache. He's at his best at the extremes of love and loss.
Key Tracks: "Head Over Boots," "Cowboy Hat," "She Ain't In It," "California Sunrise"
Did You Know?: "Head Over Boots" is close to becoming Pardi's first Top 10 hit.
See the Best Albums of 2016, So Far
More From Taste of Country