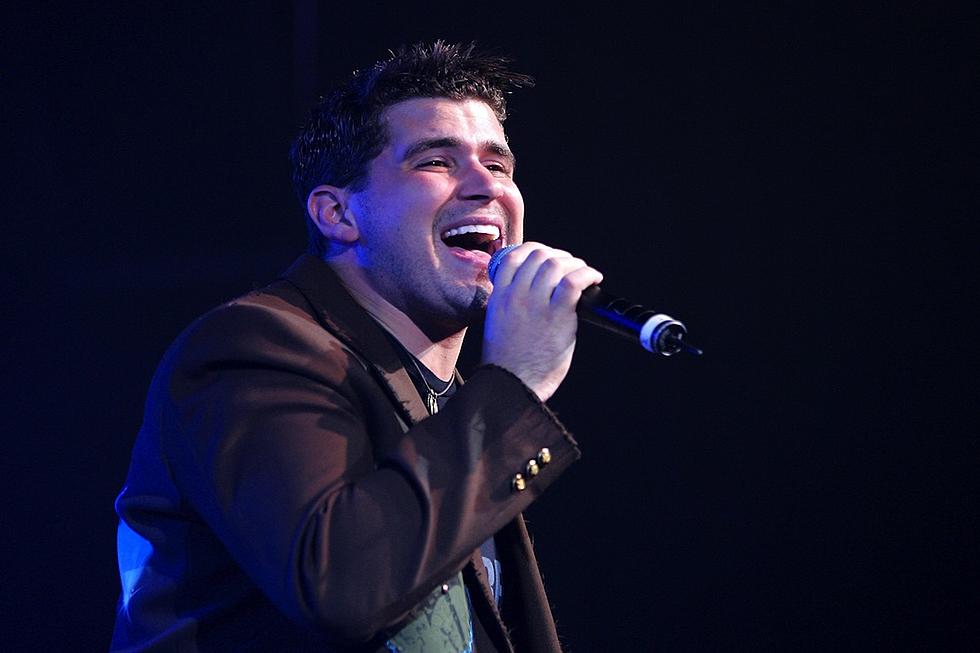 Josh Gracin Gets Engaged!
Ethan Miller, Getty Images
Congratulations are in order for singer Josh Gracin, who has gotten engaged to his girlfriend, Katie Weir.
Weir posted the photo above to her Facebook page on Saturday (Oct. 24). A number of other photos in her feed show the couple looking happy and in love, with friends congratulating the former American Idol contestant on his newfound happiness on his personal Facebook page.
The singer rose to fame during his run on the second season of Idol, where he finished fourth overall. After the show, he returned to complete his service in the Marines before signing with Lyric Street Records. He released his self-titled debut album in 2004, scoring a No. 1 hit with "Nothin' to Lose." His 2008 sophomore album, We Weren't Crazy, spawned five more chart singles, including a Top 10 in its title track. Gracin released his third album, Redemption, in 2011. He is currently working on an independent release and touring.
Gracin went through a dark period beginning in August of 2014, when he sought help after posting what seemed to be a suicide note to Facebook. Later that month he shared new music, apologized and indicated he was on the road to recovery. In March of 2015, Gracin lost half of the rights to the 24 songs he recorded during his 17-year marriage to his first wife, Ann, when their divorce was finalized. He was also ordered to pay $1590 per month in alimony and $1436 per month for child support. The former spouses have four children together.
Gracin has not revealed the date or further plans for his upcoming wedding to Weir. According to her Twitter, Weir is the CEO of Southern Swag Co. Her profile on Behance says she is 24 years old and is currently studying graphic design, illustration and digital art at Nashville's Lipscomb University.
Country Singers Who Got Married or Engaged in 2015
More From Taste of Country