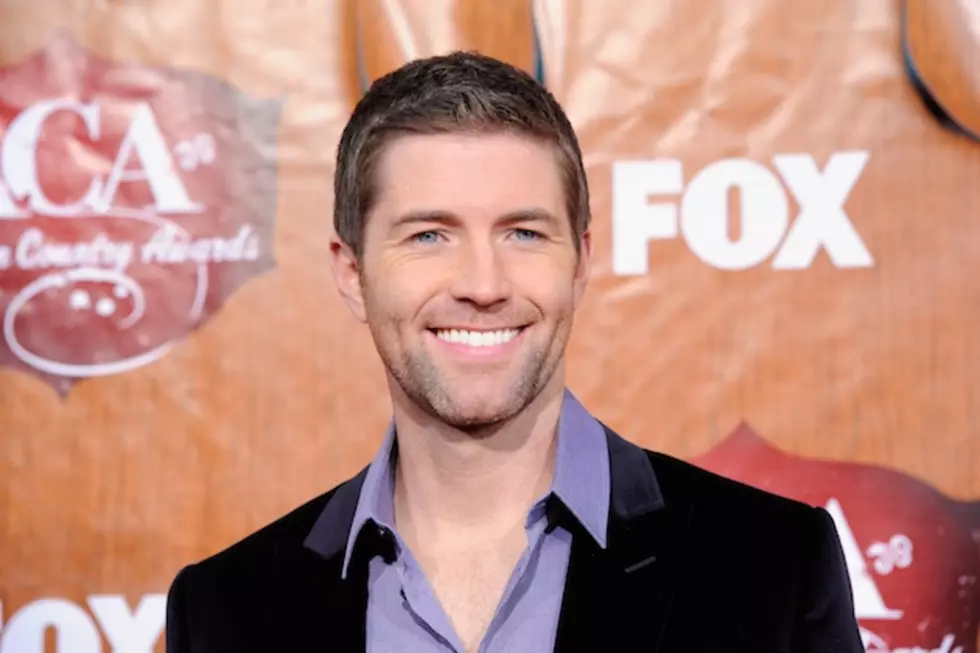 Josh Turner Releasing First Book, 'Man Stuff'
Frazer Harrison, Getty Images
If country fans are looking for a book to read this spring, country singer Josh Turner is 'your man.' The talented star is releasing his very first book, 'Man Stuff: Thoughts on Faith, Family, and Fatherhood' with an inside look at how God shapes, and continues to shape, his life.
Turner has been impacting the country music industry for the past decade, selling more than five million albums and nabbing multiple CMA and ACM nominations and notably being one of the youngest artists to join the prestigious ranks of the Grand Ole Opry.
With all those accolades riding on his shoulders, the 'Why Don't We Just Dance' hitmaker has still managed to stay remarkably grounded -- and he explains how in 'Man Stuff.'
"I was raised in a strong Christian family in a tight-knit community in rural South Carolina," says the father of three. "I was taught essential life lessons, like the value of a dollar, what hard work feels like, and how important an education is. I was taught why being thoughtful, respectful, and considerate of others makes life more fulfilling, and why trusting God with your life's decisions is wise. If all that sounds a little old-fashioned, well, that's because it is. And I'm okay with that."
He continues, "In this book you'll learn a little bit more about how God has shaped and continues to shape me. You'll also learn about my wife, my boys, and the family I grew up in. I hope you see that the everyday small things in this life really do add up to matter a great deal in the long run. And I hope you'll smile—even laugh—and gain a little wisdom along the way. Maybe even a lot."
In addition to Turner's words, 'Duck Dynasty' star Jase Robertson penned the forward for 'Man Stuff.' It's published with Thomas Nelson (an imprint of Harper Collins Christian Publishing) and will hit stores April 29.
More From Taste of Country