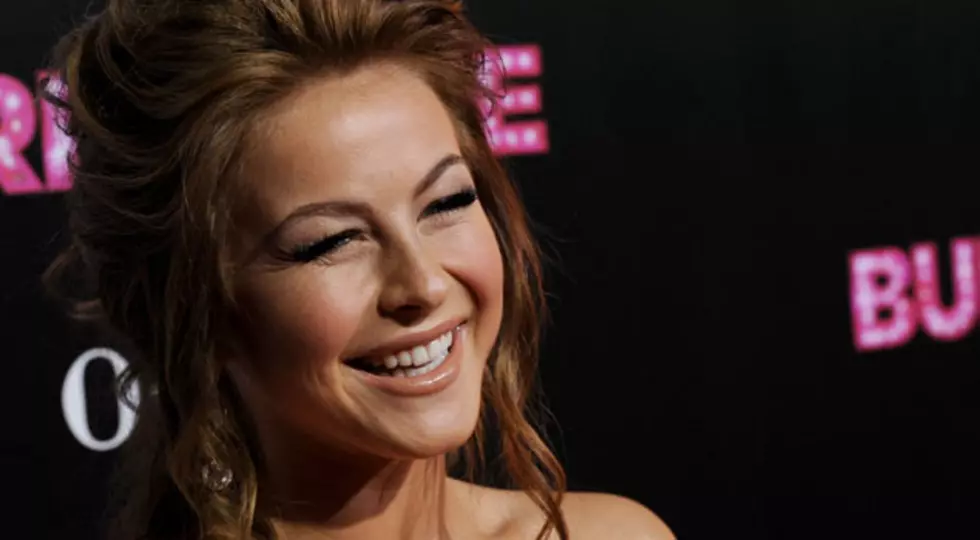 Watch Julianne Hough's Sexy 'Is That So Wrong' Video
Kevin Winter, Getty Images
Julianne Hough shows seductive dance moves and, well, a lot of skin in the sexy new "Is That So Wrong" video. Hough may feel good about the sultry video in which she romps around on furniture in her apartment, but CMT won't be playing it just yet.
"I shot a music video for it, and Country Music Television banned it," Hough explained at a radio-sponsored, Christmas concert in Baltimore, as reported by the Washington Post. "Apparently, I was taking off too many clothes as I was dancing across my bedroom. But I don't know ... I kind of liked it."
CMT recently commented on her statement, explaining that the reasons for pulling the video are not its inappropriate content, but rather problems with contract negotiations. The contract issues, according to CNN, also apply to Sugarland and LeAnn Womack. Once resolved, the 'Is That So Wrong' video is expected to go back on the air.
The upbeat, electric guitar-laden single -- released as a digital download in June -- is co-penned by Hough, Sarah Buxton and Blair Daly. The track is to be featured up her upcoming studio album 'Wildfire.'
Julianne Hough just finished filming the remake of 1984's 'Footloose' in October, where she plays the rebellious lead, Ariel. The film is expected to hit theaters in Oct. 2011.
Watch the Julianne Hough 'Is That So Wrong' Video
More From Taste of Country