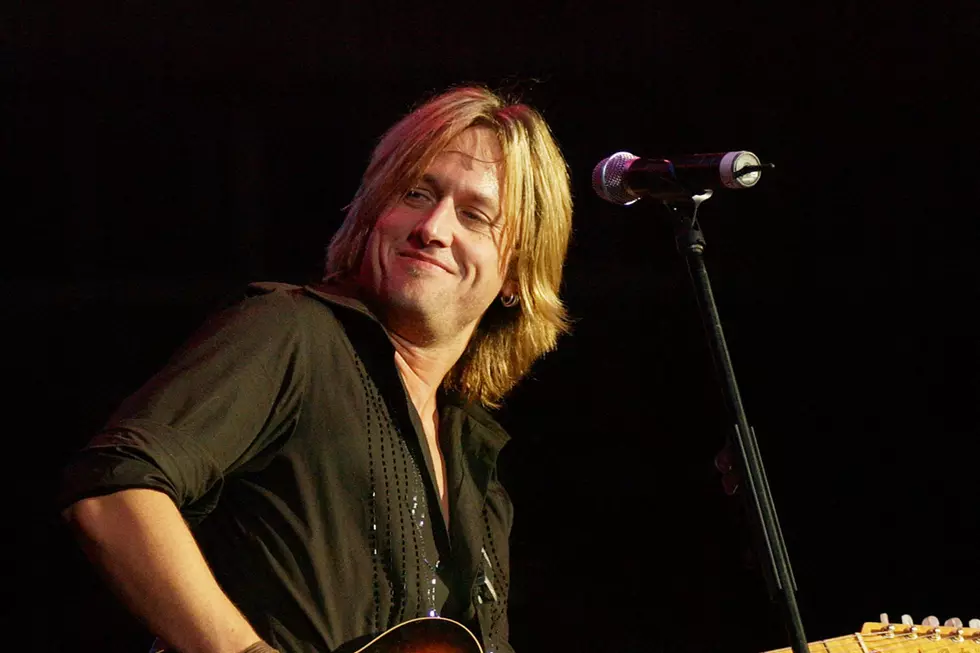 Remember When Keith Urban's Debut Album Went Platinum?
Rusty Russell, Getty Images
Keith Urban took a long, hard road to success. His 1999 stateside debut, Keith Urban, was certified platinum on Dec. 15, 2003, more than four years after it was released. It was anything but overnight success for an artist who'd go on to superstardom.
Urban was already a music business veteran when he moved to Nashville in 1992, having released one album in his native Australia. After landing several cuts as a writer, he formed a rock-influenced country group called the Ranch in 1997. They released one album for Capitol Records and placed two minor chart singles with "Walkin' the Country" and "Just Some Love," but despite those small successes, Urban would later remember that as a dark time.
"The Ranch was a mess, period, because we were in a s--t van going all over the country playing to three people. It was soul sucking to the ultimate degree," he recalls.
Still, Capitol recognized Urban's potential, signing him to a solo deal after the Ranch came to an end. He released his self-titled U.S. debut album in 1999, and the album scored four hits, including his first No. 1 hit single, "But for the Grace of God," which Urban co-wrote with Charlotte Caffey and Jane Wiedlin of the Go-Go's.
Urban would go on to win Top New Male Vocalist honors at the 2001 Academy of Country Music Awards, and he took home the 2001 CMA Horizon Award, setting him on a path to becoming one of the most awarded and best-selling artists in modern country music — a fact his platinum certification in 2003 only verified.
Keith Urban Had One of the Defining Albums of 2018:
More From Taste of Country