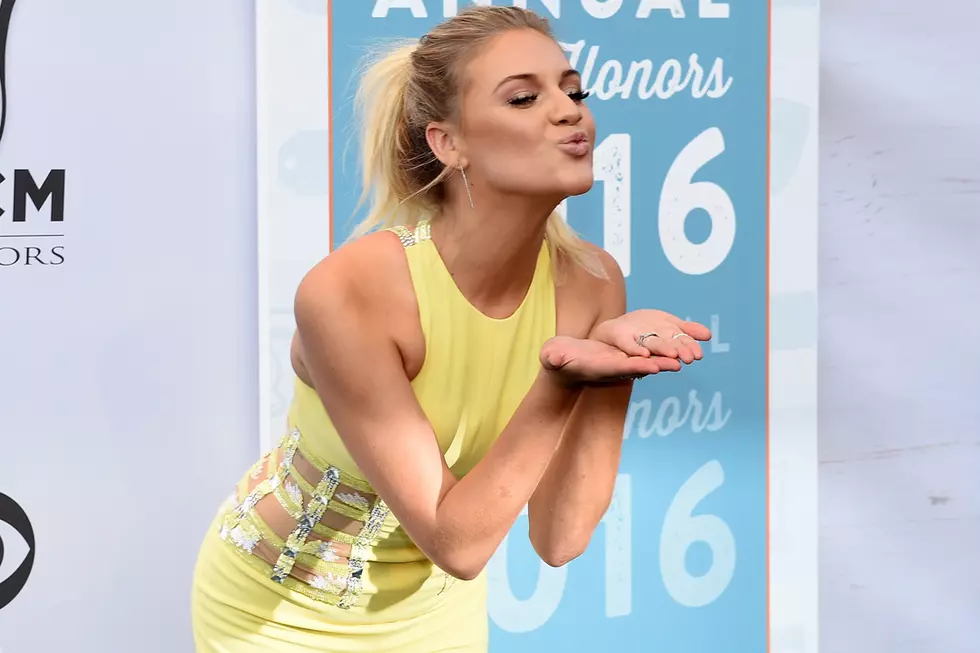 Kelsea Ballerini Makes Country Music History With 'Peter Pan'
Erikc Goldring, Getty Images
Kelsea Ballerini has reached a historic milestone with her third single, "Peter Pan." The song hit No. 1 this week, making Ballerini the first female country artist to hit the top of the charts with her first three consecutive singles from a debut album.
Ballerini released her debut single, "Love Me Like You Mean It," in September of 2014, followed by "Dibs." Released in May of 2015, the third single from The First Time, "Peter Pan," marks a turning point for the young singer-songwriter, as it is her most serious effort to date. This week it sits atop both Billboard's Hot Country Songs and Country Airplay charts, also the first time a female artist has done so.
"Great Artist, Great Song, Great Team! As the CEO of Black River Entertainment, it is my honor to take time and celebrate as each of our companies grow," says Gordon Kerr in a press release. "I am so proud of Black River Publishing, Black River Studios, Black River Records and of course, our amazing writer and recording artist, Kelsea Ballerini who is a part of them all. From the very beginning, we have understood that this just doesn't happen by ourselves. Thank you to all of our industry partners, early believers, and country radio, who have come along side us on this incredible journey. To Mike Wilson and our fantastic promotion staff, thank you for working so hard to make dreams come true!"
The great news landed on Ballerini's 23rd birthday (Sept. 12), as she was headed back to Nashville to celebrate with friends, family and her professional team. She posted to Instagram to mark the occasion, quoting from Peter Pan by saying, "all it takes is faith, trust, and a little pixie dust," and going on to thank country radio, her co-writers, producers, team, band, crew and fans.
"Kelsea is a very special songwriter and artist," Black River Records VP of Promotion Mike Wilson adds. "I am thrilled to lead this Promotion team at Black River, and I'm so excited for Kelsea and our entire company. These are exciting times for us all!"
Ballerini is also nominated for New Artist of the Year and Female Vocalist of the Year in the upcoming CMA Awards, and will launch her very first headlining tour in November. The First Time Tour is slated to run through Dec. 14, with the Knoxville and Minneapolis dates already sold out.
 Kelsea Ballerini Talks About Her Next Album
More From Taste of Country