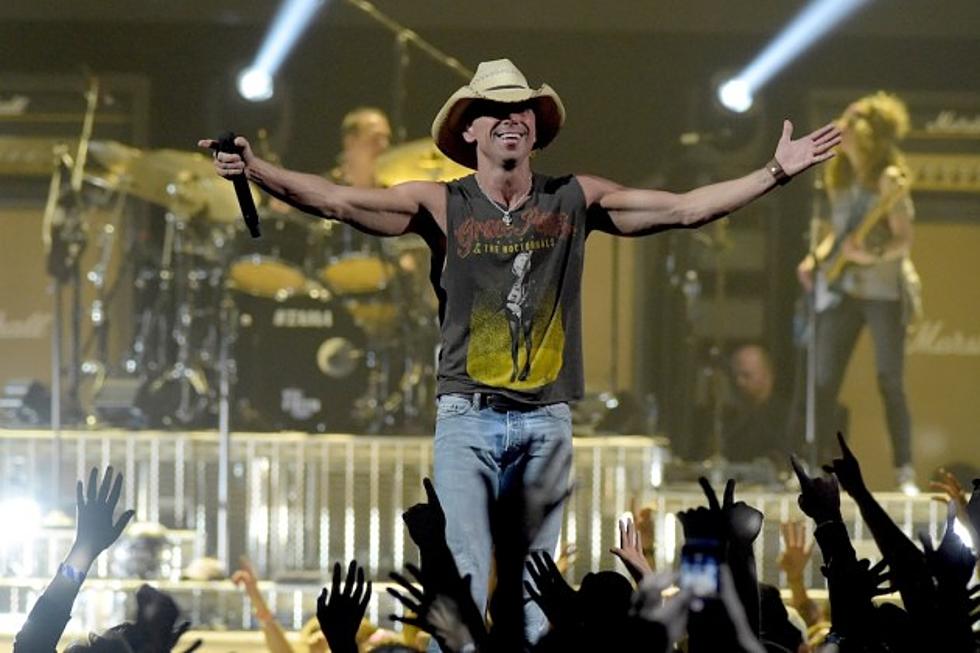 Kenny Chesney Is Serious About Giving Fans the Night of Their Lives
Rick Diamond, Getty Images
"Every time, I want people to have the best night of their lives," he says. "I take that very seriously. I've heard enough stories about people planning their summer around coming to see us, and when you know that, you wanna always give 'em more and better, trying to think what else? But, you know, these songs are the reason people come — and I don't ever want to take away from the music."
He has spent ample time thinking about which classic songs he will perform at each concert, as well as how fans will respond to his new music. The "Wild Child" singer is confident that the songs he has chosen to perform at upcoming concerts will connect with his audience. Although Chesney is one of the most successful singers in country music, he knows that he ultimately owes his success to his dedicated fans. As a result, the Tennessee native wants to make sure his fans have the best possible concert experience.
"When we were talking about what songs to play, a couple of us were imagining how the fans are going to respond to the new stuff...as fired up as the crowds have always been, this year's set is going to take everything to a whole other level," Chesney shares. "If the fans ever wonder what they mean to us, or what they've helped us build, all they have to do is tune in and listen. I was pretty fired up to get out there already, but thinking about the people we've met, the adventures we've had, well, that takes it to another place."
Chesney kicked off his 2015 Big Revival tour with two shows in Nashville on March 26 and 27. Jason Aldean, Jake Owen, Brantley Gilbert, and several other top country acts will join him at shows throughout the year, both as opening acts and joint headliners at festivals and shows. Fans can see Chesney's upcoming dates on his website.
See Pictures From the Big Revival Tour
You Think You Know Kenny Chesney?