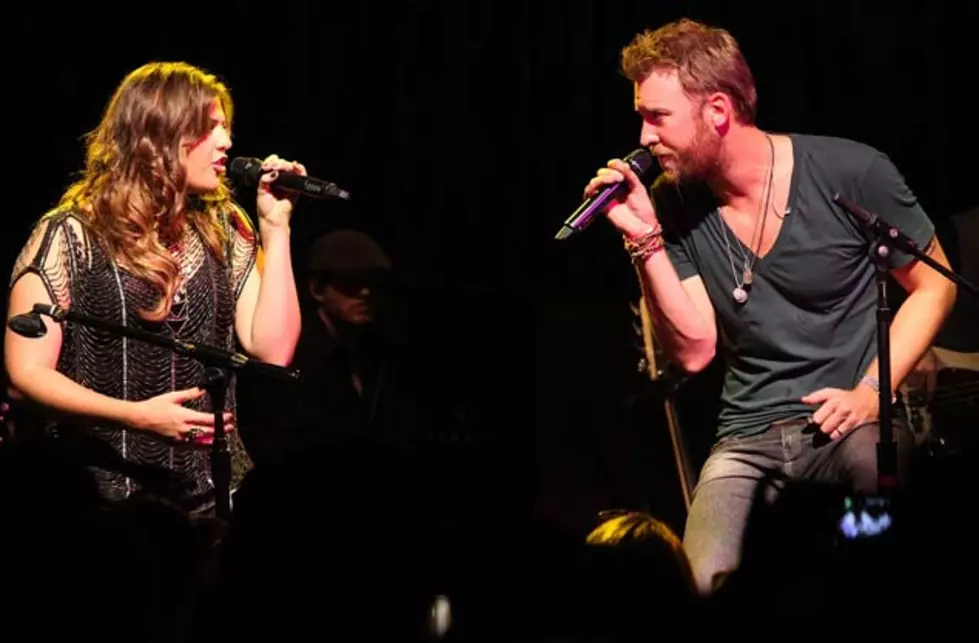 Lady Antebellum Perform 'We Owned the Night' + 'Just a Kiss' on 'SNL'
Lady Antebellum brought their signature twang to the 'Saturday Night Live' stage in New York City last night, where they served as the episode's musical guests.
For their first song, the band performed the brand new single 'We Owned the Night' and all three members looked like they were having a great time while doing so. The trio rocked out with their backing band and grooved simultaneously. Harmonizing on live TV isn't the easiest thing to do, but Hillary Scott and Charles Kelley made it look and sound easy. It was a high energy performance and the exact right song for the trio, rounded out by Dave Haywood, to perform first. It set the stage and is obviously a promotional move to help push the song.
For their encore, Lady A slowed things down to perform the chart-topper 'Just a Kiss,' which was the first single from 'Own the Night.' Scott truly shined, and not just because she was rocking super shimmery eye shadow that translated well on the small screen, either. The delicately pretty tone of her voice carried, and she looked amazing in black tights and heels accessorized with gold necklaces and hoops. She's turning into such a superstar.
Scott and Kelley have such believable onstage chemistry that we'd swear they were a couple if both weren't committed to other people, since he's married and she's engaged! Overall, country music meshed well with comedy on 'SNL' last night.
Watch Lady Antebellum Perform 'We Owned the Night' on 'SNL'
Watch Lady Antebellum Perform 'Just a Kiss' on 'SNL'

More From Taste of Country