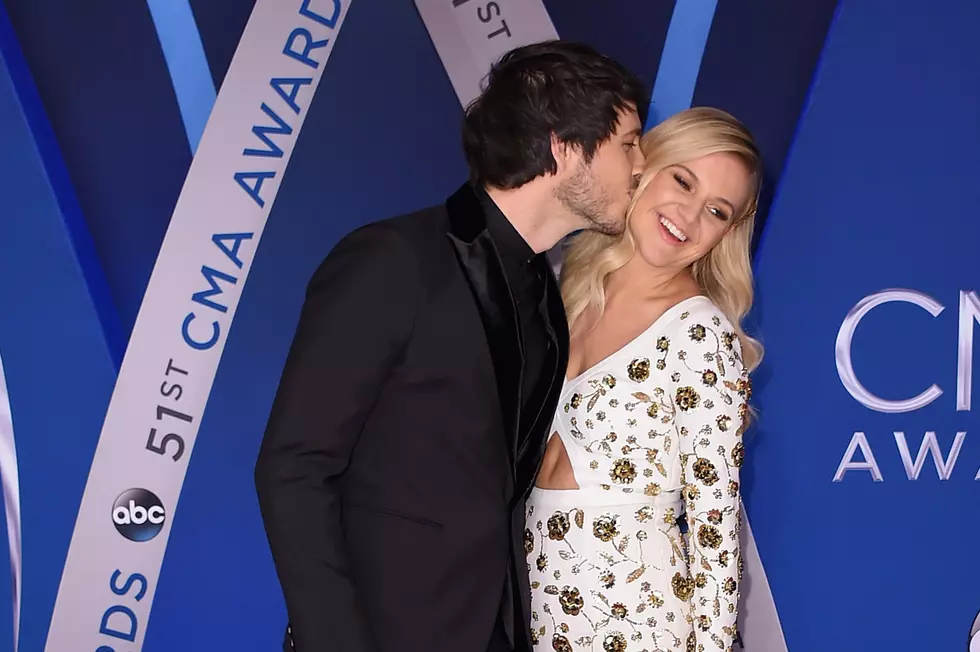 Morgan Evans Recalls Proposal to Kelsea Ballerini: 'She Was Making Pancakes'
Michael Loccisano, Getty Images
Evans and Ballerini spoke to Taste of Country in the run-up to the 2017 CMA Awards, and the rising stars say it's rare for them to have a day at home together, since their touring and promotional schedules don't often line up. They did get some time together over Christmas in 2016, and Evans surprised the "Legends" singer while she was cooking breakfast.
"She was making pancakes, and I got down on one knee," Evans recalls. "It was awesome."
Here's Everything Kelsea Ballerini Would Tell Us About Her Wedding Plans
Nobody knew Evans was planning a Christmas proposal — not even Ballerini's family.
"I'd asked for permission, but I didn't tell them when I was doing it," he says.
Ballerini admits that with their busy schedules, it's the little things that count. "It's hard for us to do big gestures or surprises, because we're gone so much. But every morning, whoever wakes up first brings the other one coffee, stuff like that."
"We're probably going to do one party and then go home," she said, adding with a laugh, "We're so boring!"
Ballerini has just released her sophomore album, Unapologetically, and Evans has a single out titled "Kiss Somebody." The couple plan to wed in December during a break for the holidays.
See Brad Paisley + Carrie Underwood's All-Time Best CMA Moments
These Female Country Singers Deserved 2017 CMA Awards Nominations
More From Taste of Country