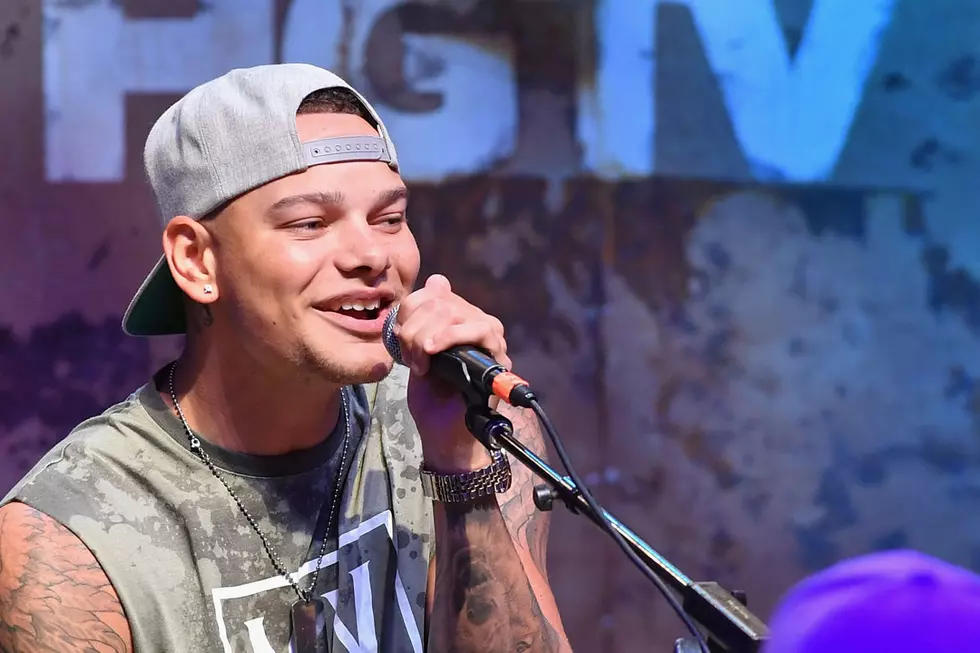 New Kane Brown Music Is Coming and Everybody and Their Dog Is Excited
Jason Davis, Getty Images
Kane Brown has new music on the way, and if you weren't excited enough, the singer's dogs will assist you in getting properly amped up for the occasion.
Brown posted a video to Instagram this week, sitting in his kitchen and blasting out a bit of a brand-new song, which his canine buddies seemed to heartily approve of. "Tag someone you're gonna be jamming the new music with," Brown captioned his post, and it seems he doesn't need to bother, as his furbabies are already on board.
Fans on social media seemed to be just as wiggly as the pups regarding Brown's music. "Kane release it. You're killing us," one begged, while another noted, "When is this album gonna come out waiting waiting waiting."
Brown is currently an opening act on Chris Young's 2018 Losing Sleep World Tour. He released his debut full-length in 2016, and is a prominently diverse figure in modern country music. When his single "What Ifs" went to No. 1 on the Billboard Country Airplay chart last fall, he joined a very short list of non-white, non-Latino singers to have a chart-topping hit, earning recognition and praise from Darius Rucker for his accomplishments as an artist of color in the genre.
Kane Brown: The Taste of Country Photo Shoot
More From Taste of Country