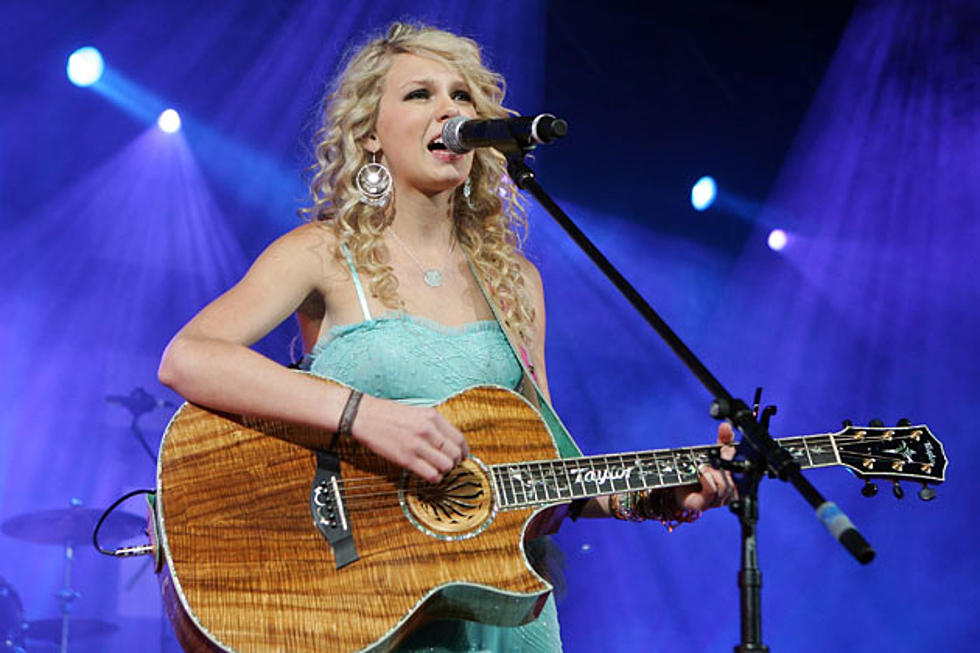 Remember When Taylor Swift First Went Gold?
Ethan Miller, Getty Images
It was six years ago that Taylor Swift's debut single "Tim McGraw" earned gold certification for 500,000 singles sold. The teenage singer didn't hold on to the plaque for long, however. She gave it to Eric Church to say "thank you" for something he unintentionally did to boost her career. Do you remember what it was?
Church was kicked off of Rascal Flatts' tour for playing too long, and replaced with Swift. As a joke, he told Swift to give him her first gold record, and she did. An autographed plaque hangs in his house to commemorate the moment. As for Swift, she'd earn many more. Every single she'd release would go gold, platinum or multi-platinum.
More From Taste of Country