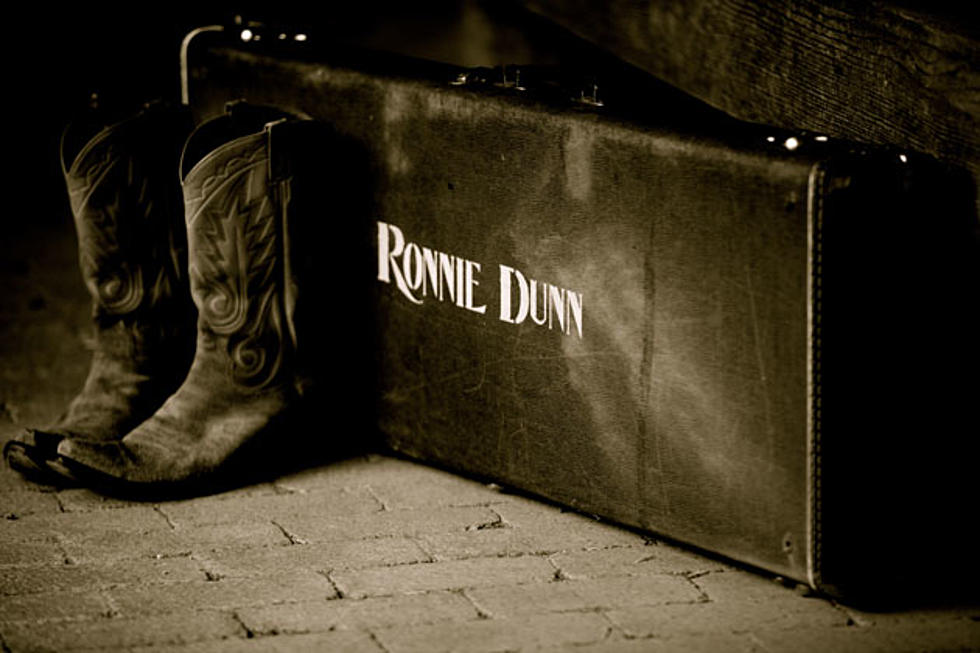 Ronnie Dunn's Country This: How the 2005 CMA Awards Changed Me
Ronnie Dunn
Ronnie Dunn is a country music legend with nearly as many awards under his belt as road miles. Twice a month he'll provide his thoughts on country music, the music industry, or life as he sees it in a feature called Ronnie Dunn's Country This, exclusively on Taste of Country.
We're closing in on the 47th annual Country Music Association awards show. Kix (Brooks) and I hosted the 38th and 39th CMAs.
The 39th show was unique and somewhat disruptive, because it was held in New York City. A lot of it was a blur and almost, kinda, not real to me. As is characteristic and typical of Nashville, there was the "old guard 101" pushing back against the change and the new enthusiasm and anticipation of what it might mean for the genre of country music to actually roll into downtown New York City.
From Day 1, New Yorkers took us in with open arms. Mayor Bloomberg was in the final throws of a mayoral election. We were onstage with him the morning after he received the victorious election results at the CMA press conference. He was totally cool. I rang the opening bell at the New York Stock Exchange. The traders and people working on the floor gave us a standing ovation as we walked in from the street.
I've traveled all over this country and the world and I can testify that I have seldom felt a more warm and sincere welcome than by New Yorkers. September 11 changed the world, and all of us, but I saw it deeply change New Yorkers. Something about the down-home realism of country music broke through the nonstop frantic pace of the hustle and bustle of piercing car horns, sirens and street noise, and resonated with people. You could feel a common bond in the air.
We stood and played on the same marquee at Madison Square Gardens that the Beatles did. We did photo shoots all over the city. I could smell the hotdogs and pizzas wafting from the street vendor carts. The people were full of innate energy and fire. They still are.
I don't remember who won what awards (I seldom do within two weeks of an awards show), but I remember New Yorkers and the way they made us feel.  Something about that particular CMAs experience changed country music … I saw it happen from the best seat in the house. It changed me.
Fill in the blanks for me ... I left a lot of people out. What new artists do you think will fall in line with the above list? Without looking, who won male vocalist in 2011 ?
Ronnie Dunn was part of Brooks and Dunn for more than 20 years before embarking on a solo career in 2011. As a duo, Brooks and Dunn won more CMA and ACM Awards than any other act in country music history, including four Entertainer of the Year awards. Dunn is currently working on a new album, the follow-up to the 2011 self-titled project that featured the Grammy-nominated single 'Cost of Livin" (buy it here). His new single is called 'Kiss You There' (buy it here). All opinions expressed here are that of Ronnie Dunn himself.