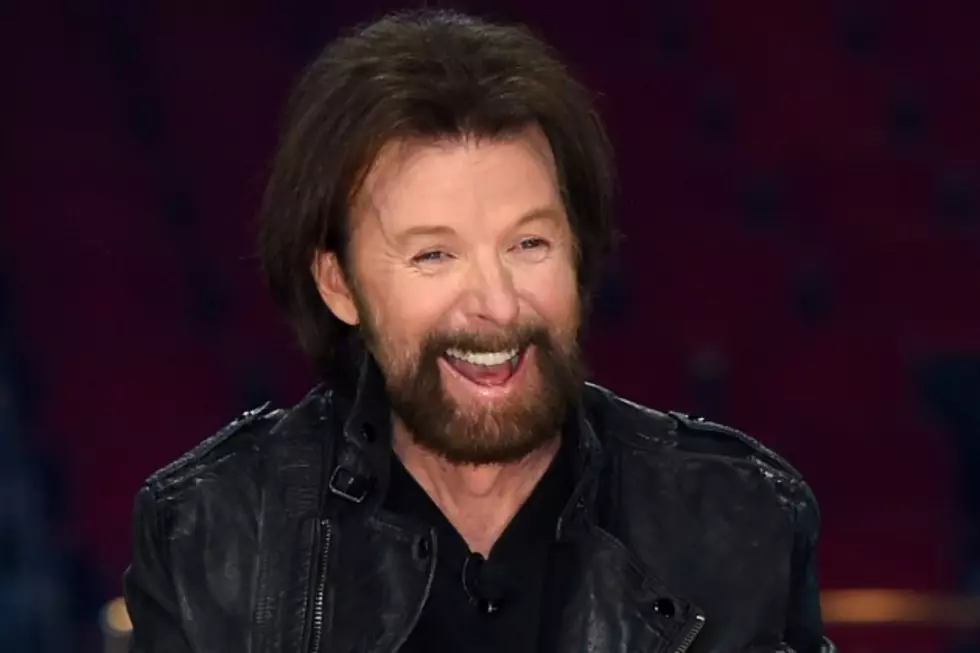 Ronnie Dunn Officially Joins Nash Icon Records
Ethan Miller, Getty Images
After a month of speculation, Ronnie Dunn is officially part of the Nash Icon Records family. The label made it official on Monday, adding that the legend should have new music ready by spring.
Dunn joins Martina McBride and Reba McEntire on the label.
"The Big Machine and Cumulus combination is a force, and I am proud to be included in this innovate venture," he said (quote via All Access), referring to Big Machine Label Group and Cumulus Media.
The new album will be his third solo album since splitting with Brooks and Dunn partner Kix Brooks in 2010. The 'Ronnie Dunn' album from 2011 earned him a Grammy nomination. He released 'Peace, Love and Country Music' independently in 2014 after spending several months promising a "revolution" on Facebook.
Dunn all but broke this news officially in November when he posted a photo of himself wearing a "NashChetta" baseball cap to social media. The hat referred to the label and BMLG president, Scott Borchetta. "Got my new company cap yesterday," the singer said.
He also teased a tour with McEntire, which turned out to be a reunion with Brooks via a 2015 Las Vegas residency that begins June 24.
Think You're a Reba Expert? Find Out!
More From Taste of Country