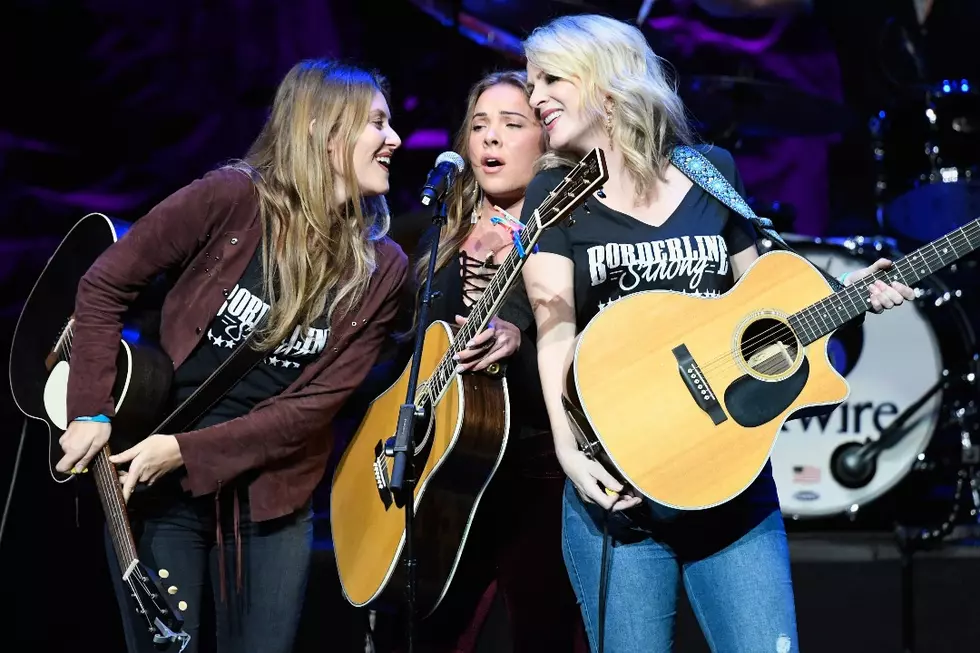 Runaway June Announce Sophomore Album, 'Blue Roses'
Frazer Harrison, Getty Images
Runaway June will be treating fans to a new album this summer. The trio will debut their second project, Blue Roses, on June 28.
The album will feature ten tracks including a title track and their catchy anthem "Buy My Own Drinks," according to That Nashville Sound. Blue Roses follows Runaway June's self-titled EP, released in September of 2018.
The trio is currently on the road supporting Carrie Underwood on her Cry Pretty Tour 360 alongside Maddie & Tae. The band is thrilled to be on a tour featuring all women, but hope that the "wow" factor of such a tour doesn't continue.
Runaway June's "Lipstick" Is So Much Fun!
"It was never promoted as an all-female tour. It was never this kind of novelty thing. Because it shouldn't be a novelty," Hannah Mulholland says. "Hopefully that is going to start to pave the way so that other people feel comfortable doing it. Hopefully that just continues to spread, where we get to be on the tours that make the most sense, with the people that we want to be on tour with."
The Cry Pretty Tour 360 North American leg continues through October.
Runaway June's Blue Roses Album Track Listing:
1. "Head Over Heels"
2. "Buy My Own Drinks"
3. "We Were Rich"
4. "I Know the Way"
5. "Trouble With This Town"
6. "Got Me Where I Want You"
7. "Fast as You"
8. "I Am Too"
9. "Good, Bad & Ugly"
10. "Blue Roses"
29 Songs From Women in Country That Demand Attention:
More From Taste of Country