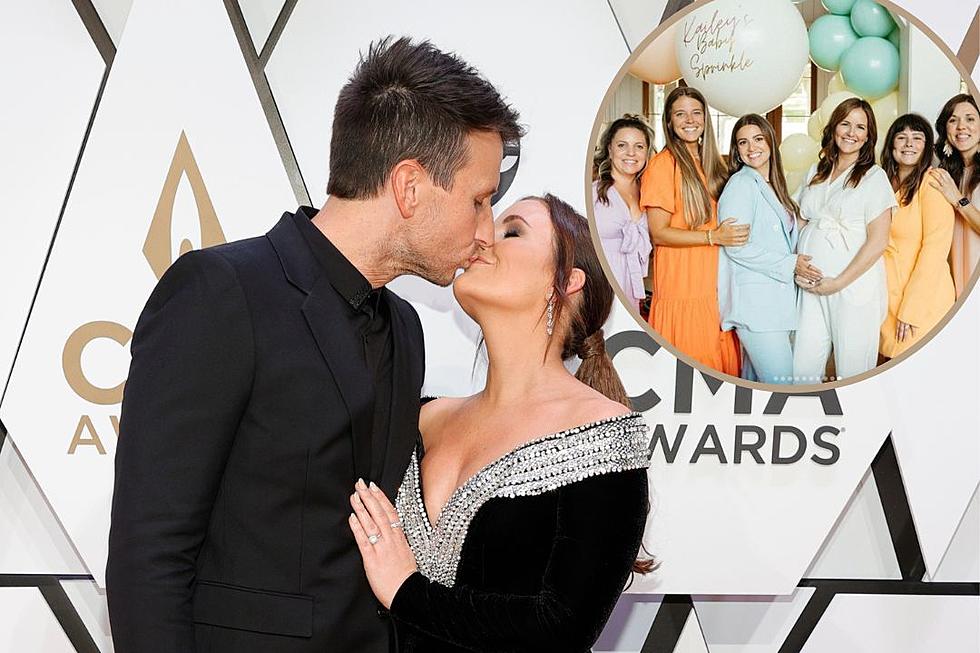 Russell Dickerson and Wife Kailey's Rainbow Baby Gets Showered With Love [Pictures]
Instagram / Jason Kempin, Getty Images
Russell Dickerson and his wife Kailey are getting ready to welcome a new baby, and the soon-to-be parents of two received a beautiful shower from Kailey's friends and family to celebrate their "rainbow baby."
"My sweet friends colored my lil world yesterday to shower our rainbow baby," Kailey shares on social media. A "rainbow baby" is a baby born after a previous pregnancy loss.
"I soaked up every moment with some my favorite people in one place and the prayers they prayed over me, this little man and our growing fam," she adds.
The celebration was held at the home of Genevieve Davis and was quite the Real Housewives of Nashville get together. Among the guests were Thomas Rhett's wife Lauren, Dan Smyers' wife Abby and Chris Lane's wife Lauren. Reality television personality Hannah Brown was also in attendance, though a few other women expressed their regret in not being able to attend, including Luke Combs' wife Nicole and Preston Brust's wife Kristen.
The Dickersons have a toddler son, Remington, 2, in addition to the baby on the way. In January, Kailey revealed she had suffered a miscarriage in 2022. While celebrating the beauty that the year brought, she also confessed it was a devastating chapter in their lives.
"2022 was incredibly wonderful and heart-wrenching ... We saw some of the most beautiful places in the world, some of my favorite places ... some big -dream-come-true moments... and had wounds only a handful of people saw and tended to," she wrote at the time.
"In the middle of the craziest year we have ever had, we lost a baby in September at 8 weeks ... It felt like drowning and trying to swim towards sun to find the surface," she continues. "I didn't know if I'd ever share this, but something about going into this next year, I needed to leave this news in 2022. The loss; however, is something that will always be written into our story."
The pair announced their new pregnancy in April with a social media video:
Oh, Baby! All of These Country Stars Have Had Babies in 2023
Say cheese! Meet the adorable babies welcomed into the country music family in 2023.
More From Taste of Country