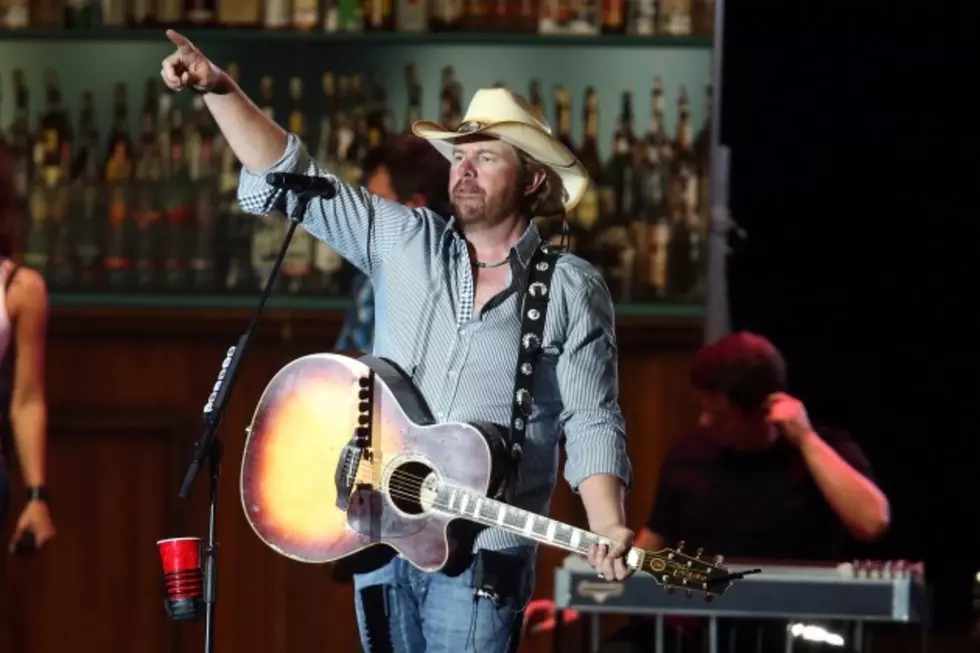 Sammy Hagar + More Added to Toby Keith's Oklahoma Twister Relief Concert
Christopher Polk, Getty Images
On July 6, Toby Keith will host a major effort to provide relief to victims of the tornadoes that ravaged parts of Oklahoma this spring. Big-name country stars like Willie Nelson and Garth Brooks have been on the list of performers from the get-go, but Keith recently added more names and sponsors to the mix.
Sammy Hagar, Mel Tillis and John Anderson will join Nelson, Brooks, Trisha Yearwood, Ronnie Dunn, and Keith himself to provide unforgettable performances at the Oklahoma Twister Relief Concert. Plus, Ford Trucks, Verizon, Wal-Mart, and the Academy of Country Music Lifting Lives have come aboard as sponsors.
"When Toby asked me to come on board, I immediately said 'Yes!'" read a statement from Hagar. "He's put together a hell of a concert lineup to help raise funds for the brave and resilient people of Oklahoma. My job is going to be to help them take their minds off their problems and have some much needed, good old-fashioned fun."
The tornadoes that ravaged Moore, Okla., hit home for Keith, who grew up in the area and currently lives in Norman.
"I've got lots of family and friends who were directly affected," Keith said. "I know these folks and they're resilient, but we're going to keep helping them any way we can. I'm proud to get together with some others from around here who are just as committed as I am to supporting these communities."
Brooks released a statement to say that he is honored to be a part of the relief show--and that he will be on hand to help Keith raise money in any way he can.
"Once we got the news that the tornado had hit Toby's hometown, Miss Yearwood and I told Toby we were at his service for whatever he chose to do," he said. "I am amazed at the human spirit the tornado victims have shown. I am humbled by the giving of the volunteers. It is an honor to get to be a part of this healing process."
The relief show will take place on Saturday July 6 at the University of Oklahoma's Gaylord Family Oklahoma Memorial Stadium in Norman, Okla. Doors will open at 1:30PM and the show will kick off at 3PM. Tickets go on sale on June 21 for $25 a seat. For updates on the event or more lineup information, click here.
More From Taste of Country