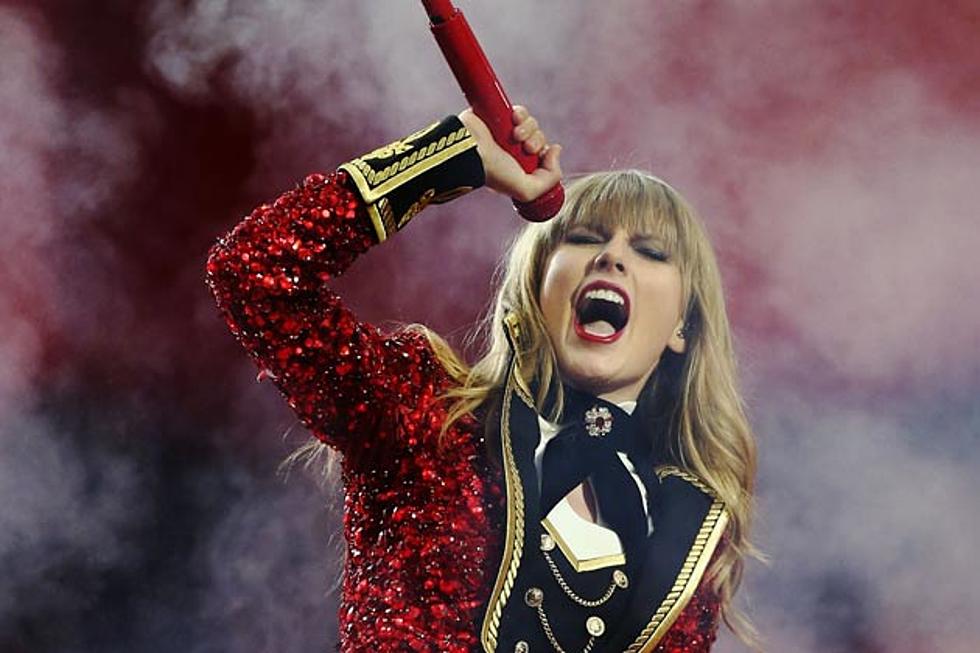 Taylor Swift, 'Begin Again' – Lyrics Uncovered
Andreas Rentz, Getty Images
Much like the rest of her songs, Taylor Swift's 'Begin Again' lyrics all come from a special place in the singer-songwriter's heart.
This one in particular, which closes her 'Red' album, has the 22-year-old superstar singing about self-doubt after the "damaging" relationships that she has faced over time, but she's learning to "begin again" with new love.
"One day [I was] going to meet friends, [and] I had heels on," Swift recalls in the latest issue of People Country. "[I] thought, 'I should take those off,' but realized I want to wear them and we're not together. There's no one to look at me skeptically anymore."
That thought gave her the perfect intro when it came time to write her latest country single.
"Took a deep breath in the mirror / He didn't like it when I wore high heels / But I do / Turn the lock and put my headphones on / He always said he didn't get this song / But I do," she wrote in the opening 'Begin Again' lyrics.
"I love pop melody, and I'm not mad if it's a radio hit," Swift explains. "I'd get nothing [from this ex] but eye rolls from listening to the music I like. It was a big point of contention in that relationship."
"And we walked down the block to my car / And I almost brought him up / But you start to talk about the movies / That your family watches every single Christmas / And I want to talk about that / And for the first time / What's past is past," she wrote in one verse.
"That moment came from real life and it's one of the last parts I wrote," Swift notes. "When you're in a dark relationship, all you talk about are problems. So when that conversation happened, I thought, 'This is so light and innocent and good. I want this.'"
More From Taste of Country