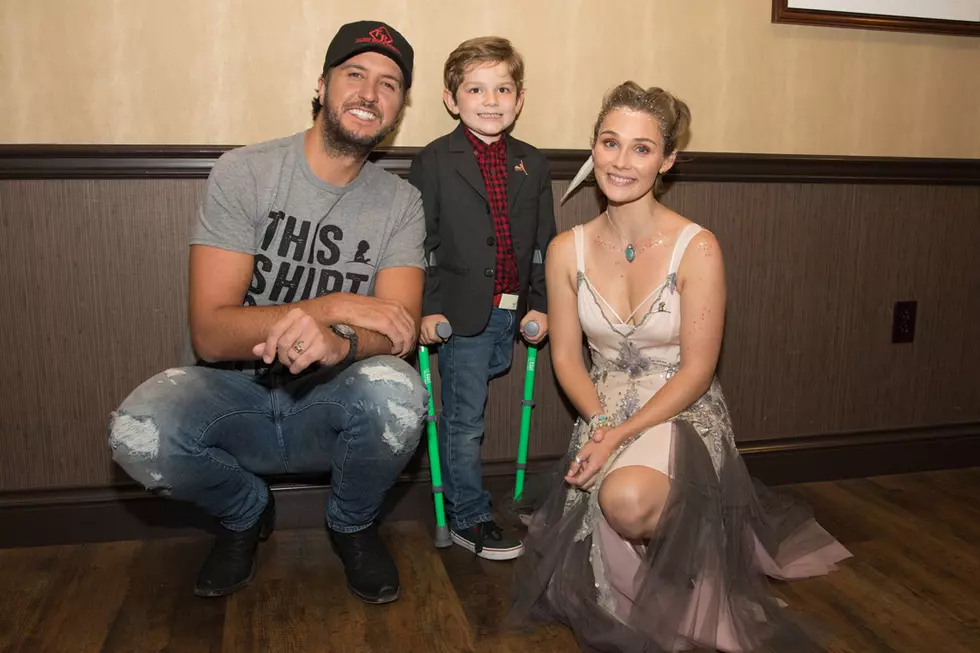 What's Up With These 'This Shirt Saves Lives' T-Shirts?
John Shearer for St. Jude
It started last week and will intensify through the end of this week. Photos of country stars in "This Shirt Saves Lives" T-shirts are all over social media, with stars including Luke Bryan, Old Dominion, Kelsea Ballerini and more wearing one for a good cause.
The shirt is part of a month-long campaign for St. Jude Children's Research Hospital that encourages everyone to become a Partner In Hope. It's a monthly $20 commitment that supports the St. Jude Country Cares program, a tremendously successful fundraising arm for the hospital that's raised over $750 million since 1989.
Dozens of country stars agreed to wear the shirt and share the message with fans this week, but the shirt is available throughout December. Proceeds go to help the many children and their families who visit St. Jude yearly and leave without a bill. Nope, everything is covered when you stay at the Memphis, Tenn., based hospital, which allows parents to focus on what's truly important: their child's health.
The goal at St. Jude is to ensure no child dies from cancer, and for over 50 years they've been tirelessly improving survival rates from 20 percent to over 80 percent. It's a world-renowned research facility as well — information and treatment techniques learned at St. Jude are spread to other hospitals without hesitation.
More From Taste of Country