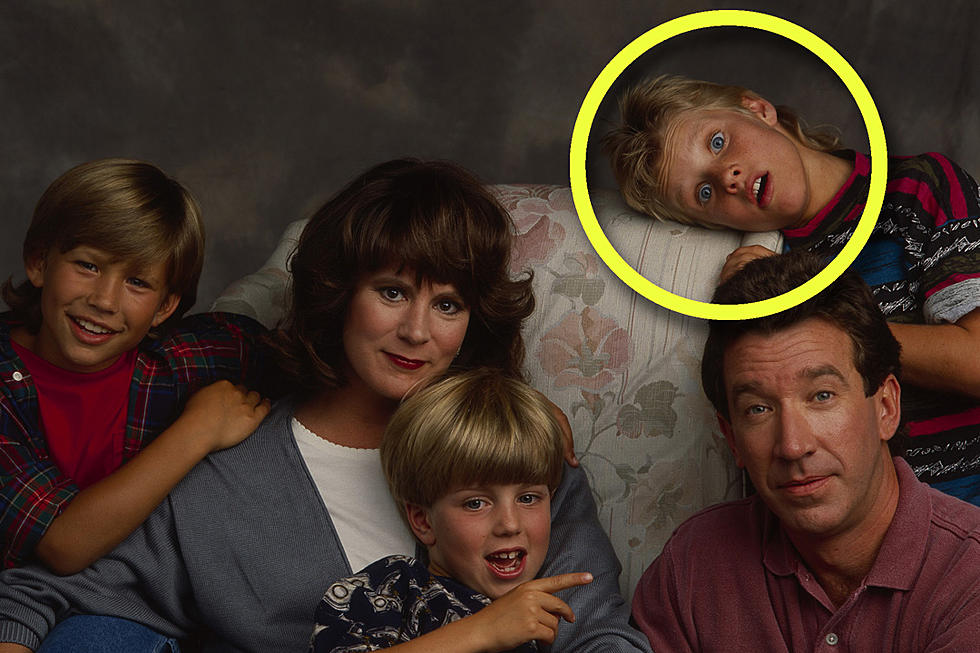 Tim Allen Says 'Home Improvement' Son Zachary Ty Bryan Is 'Corrupted'
ABC Photo Archives
Tim Allen showed compassion to the actor who played his son on Home Improvement for eight seasons in the 1990s, but he didn't try to defend him.
Zachery Ty Bryan played oldest son Brad Taylor on the hit 1990s ABC sitcom. The show ended as he turned 18, and a long profile in the Hollywood Reporter details how he stayed out of trouble for the most part, until recently.
Alcohol-related arrests, a domestic violence charge and accusations of swindling friends out of tens of thousands of dollars now follow Bryan. The interview closes with the 41-year-old admitting to a lifelong struggle with alcohol and an update that closes the domestic assault charge from 2020 — he pled guilty to two misdemeanors, menacing and fourth-degree assault and still lives with the woman — but leaves a conclusion for victims of his alleged digital token scam still out of money.
Read More: Home Improvement Star Zachery Ty Bryan Amassed a Bitcoin Fortune, Then Spiraled Amid Domestic Violence Arrest, Allegations of Fraud
"I don't know what's going on with him," Allen told THR. "Zach is a great kid who has grown into a complex man."
"All you can do is step aside and let somebody go through their process. At a certain point, he deviated from the guy I know to somebody who is reacting to situations that I had nothing to do with and can't control ... I don't know what happens when people get corrupted. You just don't know."
The alleged scam involves selling digital tokens for a real company called Producers Market. The idea was, you'd by tokens for pennies on the dollar to help a start-up, and turn them in for full value later. Bryan did have a relationship with Producers Market, but it ended in October of 2020, when he was arrested on the domestic charges.
The next year, the company learned he was selling these digital tokens. The big issue is that while the company discussed using this method to raise funds, they never decided to move forward. Bryan "misrepresented our company," a PM spokesperson says.
The actor and producer remained successful in the 20 years following his run on Home Improvement, but throughout the last decade, he built his wealth through a crypto-currency investment. Some of the spicier stories from the profile involve him bragging about his wealth to dates and saving their phone numbers under celebrity names so people would think he was more successful than he was.
He also allegedly tried to tell people he was related to singer Luke Bryan, but neither Bryan would respond to THR about that accusation.
A final Allen quote comes at the very end of the article.
"I know Zach's heart," he says. "He's got to figure out his own way."
See the Cast of 'Home Improvement' Then vs. Now
What Happened To the Cast of 'Reba'?
See the cast of Reba McEntire's TV show Reba, then and now with updates on where each of the primary actors ended up.
More From Taste of Country