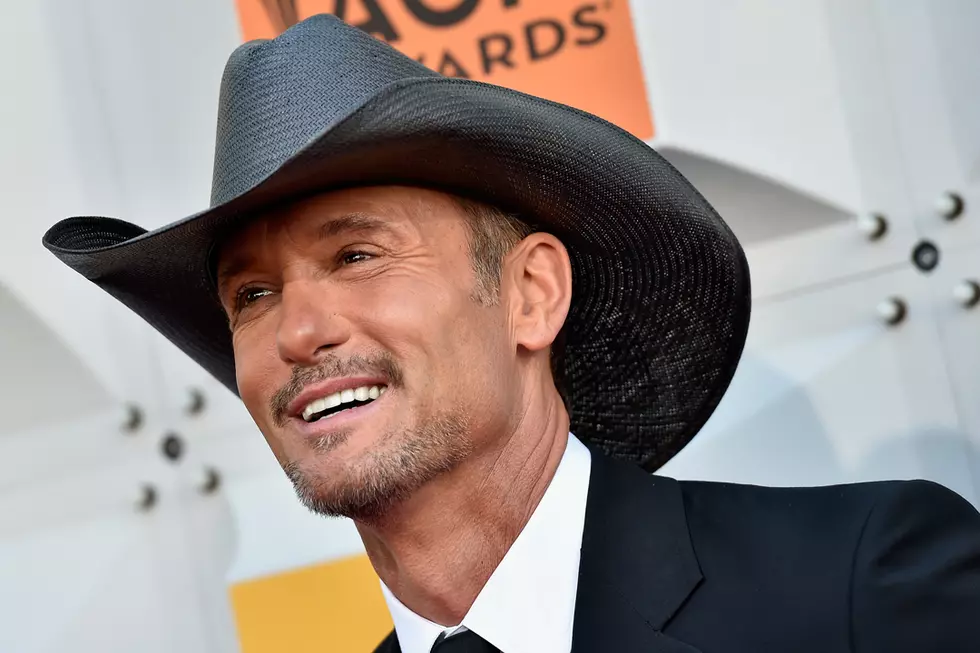 Tim McGraw's 'Thought About You' Lyric Video Is Contemplative, Reflective
David Becker, Getty Images
Tim McGraw's heartfelt new song "Thought About You" is a reflective tune that has a man nostalgically looking back on his life. The lyric video for the track includes countless photos from a man's past as he looks through the emotional snapshots that portray pivotal moments with friends, lovers and family members.
The video was directed by JP Robinson, who brings the song's lyrics to life as they are placed beside pictures of fun days at the lake with friends and picturesque outdoor weddings.
"Thought About You" was released in October and is the first new solo music heard from McGraw in over two years.
"I thought about songs that make us feel better / I thought about faith that ties it all together / I thought about now, then thought about forever / I thought about fire and how we walked through it / The times I got it right, the times I blew it / I thought about real, I thought about good, I thought about true / And I thought about you," he sings on the track's soaring chorus.
"The cool thing about 'Thought About You' is that it brings something, or someone, different to mind for everyone who hears it," McGraw says in a statement. "It might be a loved one you saw yesterday, an old friend you haven't spoken to in years or someone you know you'll never see again. For the lyric video, we worked with art director JP Robinson who helped us find stories of friendship, love and loss that we could follow over time. There are some really special stories in those photos."
McGraw released "Thought About You" alongside lead radio single "Neon Church" late last year. "Thought About You" was written by Lee Thomas Miller, Brad Warren and Brett Warren and was produced by long-time collaborator Byron Gallimore. Both tracks will be featured on McGraw's forthcoming album, expected later this year.
See Tim & Faith's Cutest Pictures Together Through the Years:
More From Taste of Country