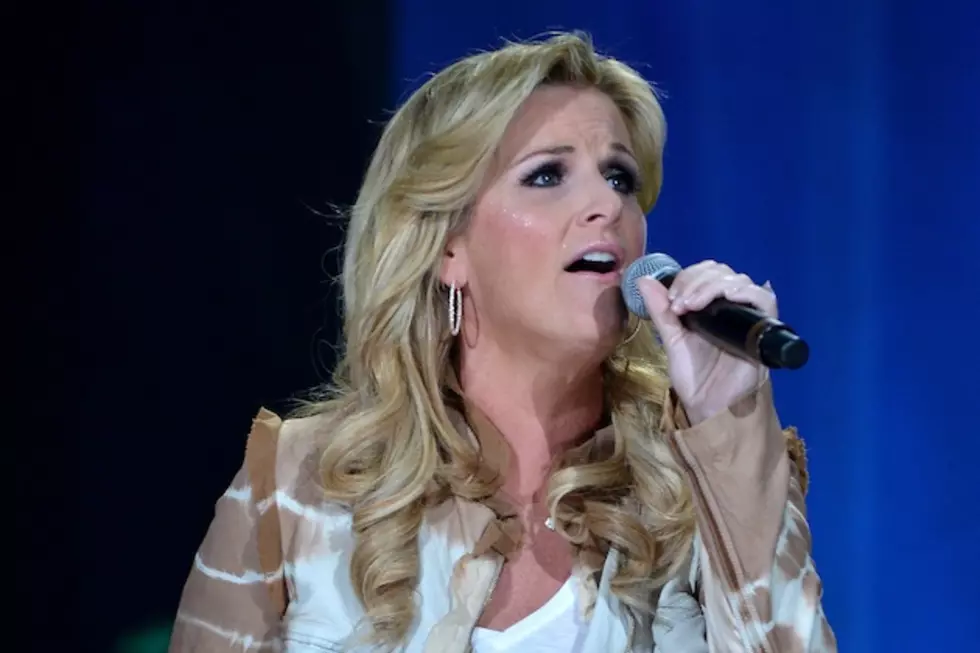 Trisha Yearwood on Touring Just Because: 'I'm Going to Have Fun'
Larry Busacca, Getty Images
The idea for the road run, which launched Wednesday (Feb. 19), began percolating when a fan asked if the songstress was done with music, since she's been concentrating so heavily on her Emmy award-winning food show and delicious cookbooks, she tells Billboard.
Yearwood wanted to prove to fans that she's not done with music at all. While most artists tour to promote their newest projects and showcase their latest songs, the 49-year-old is touring just because she can.
"I'm calling the tour Just Because. You'll see that on a t-shirt," Yearwood confirms.
"I don't have an album out, nothing to promote and people are like, 'Why are you going on tour?' Because I want to," she adds with a laugh. "So that's why I'm calling it the 'Just Because' tour. I'm not going out there to try to get somebody to play my record. I'm going to have fun and that's coming, but for right now, these shows can just be about playing music and having a good time."
With New York Times Bestselling cookbooks under her belt and 'Trisha's Southern Kitchen' in its fourth season, Yearwood has a lot on her plate.
"The cookbooks and TV show have been so much fun and really great, but it's been really time consuming.  If I'm not in pre-production, I'm in filming. And when I'm not in that, I'm in post and in time, it will be pre-production again," she says.
But the adoration of her fans and her pure love for singing is enough to keep her onstage. In fact, Garth Brooks' wife admits that when she tweets every Saturday, 50 percent of the tweets back ask when she's going to sing next.
This time, she responded with a concrete plan. And thankfully, Yearwood wasn't the only one on board -- her entire old band was interested in hitting the road again.
"It's all these guys whom I've toured with many times so there's a comfort there because they know my music and they know how we do shows," she explains. "They know what it's about. Even the crew people are all the same. I think we have one new person."
Consider it an onstage family reunion, only with a whole lot of spectators.
"I'm pretty excited about that," Yearwood enthuses of the tour. "It's like family getting a chance to go play music together, so that will be fun."
Trisha Yearwood's 2014 tour dates currently run through April. See a list of stops here.
More From Taste of Country