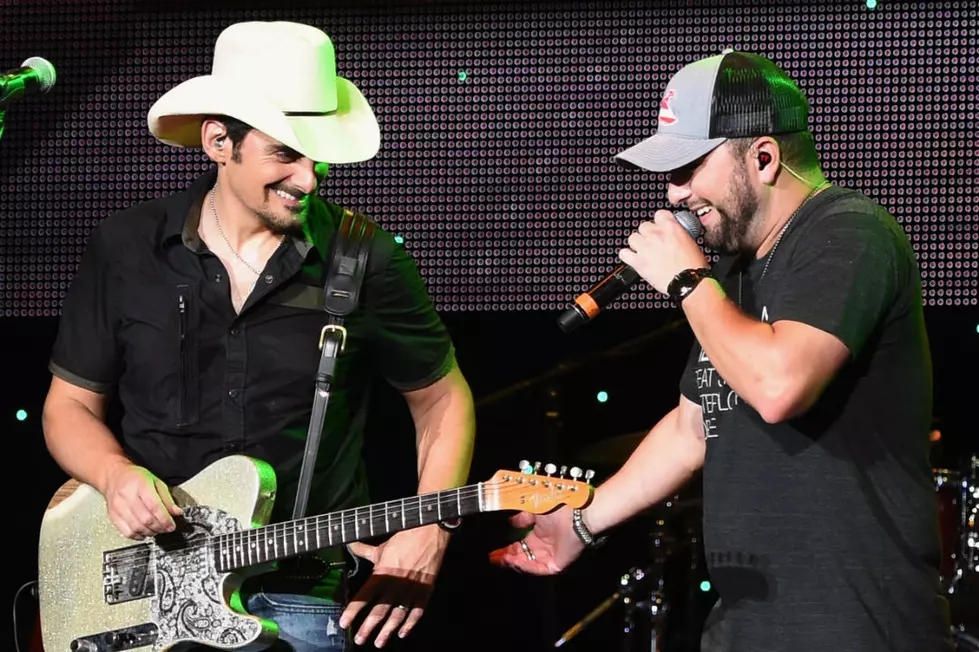 Tyler Farr Goes Wild, Skinny Dips in Jason Aldean's Pool and Pranks Brad Paisley
Rick Diamond, Getty Images
One of Farr's high-profile friends is also his neighbor. He lives next door to his good buddy, Aldean, and a big perk of that is taking advantage of the "Night Train" singer's saltwater swimming pool.
"He lets me use his swimming pool, so there's benefits to having rich friends," Farr shares. Another perk? Going for a dip buck naked, despite the security cameras.
"He's probably got me skinny dipping on camera," Farr admits with a laugh.
Farr loves to have a good time, and he and Brad Paisley have engaged in a prank war while out on the Life Amplified World Tour.
"He's put my face on a sumo wrestlers body during the Olympics on the video wall behind us for a show," Farr spills of what Paisley has done to him. "He's thrown a pick at my eyeball, he didn't do it on purpose but I acted like he really hurt me and he felt really bad."
So, how does he get him back?
"I've carried a lot of foreign objects up on stage at the end of his show, like a cooler, a keg of beer, a suitcase, a cooler, a plunger," he recalls. "I took the keg out there, which weighed a ton, and just sat there and stared at him while he sang 'Alcohol.' Just stared at him."
The Life Amplified World Tour is coming to a close, but fans can get their Farr fill with his new song, "Our Town."
Sam Alex is the host of Taste of Country Nights radio, a syndicated night show which airs on more than 75 stations nationwide. Listen to highlights on iTunes or your Android device.
Learn What Else Tyler Farr and Jason Aldean Have Up Their Sleeves