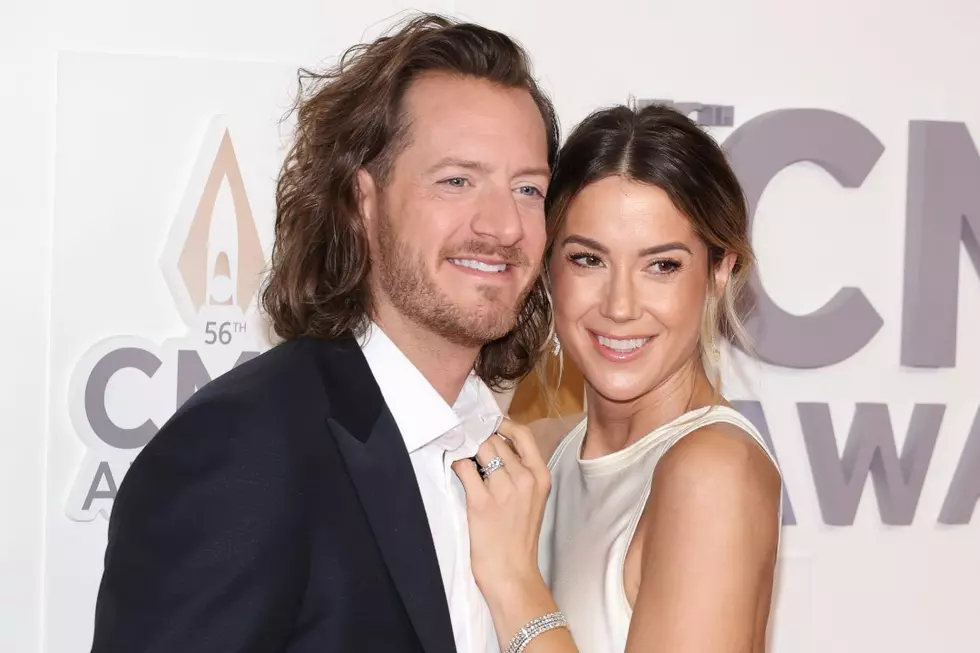 Tyler Hubbard Pens Humble Thank You Note to His Wife in 'Me for Me' [Listen]
Jason Kempin, Getty Images
Tyler Hubbard is thanking his lucky stars for the unconditional love he receives from his wife, Hayley. In his new song "Me for Me," he confesses that he's a little hard to love at times, but she simply loves him for him.
"She loves me for me, just as country as can be / Little rough around the edges like the holes in these old jeans / Ain't askin' me to change nothin', far as I can see / She don't want nobody different, no one else I gotta be, no / She loves me for me / She loves me for me / Yeah, she do," he sings in the chorus.
The song is driven by a soft melody and a heart full of gratitude. Although Hubbard includes details about tattoos, long hair and dance moves, it's a track that can easily be adopted into anyone's fairytale love story. After all, who doesn't want unconditional love?
"Me for Me" was written by Hubbard with his buddies Thomas Rhett and Russell Dickerson, who are also known for writing odes to their wives. The song will be a part of Hubbard's upcoming self-titled debut solo album, which will be released on Friday, Jan. 27.
The Georgia half of Florida Georgia Line keeps the music video for this song simple, opting to perform with his band in an empty theater.
It's not the first track Hubbard has penned for his bride — he released "5 Foot 9" in 2022 as his first solo single. That song details the perfect woman God created, and in it he praises Hayley's inner and outer beauty.
Hubbard would later admit that he got his wife's height wrong.
"I actually missed it. My wife is actually 5' 10", so she's even a little taller," the country star explained to Taste of Country.
"I went home that night after writing that song, and I asked her, I said, 'Babe, how tall are you again exactly?' She said, 'Oh, I'm 5' 10",'" he says. "I was like, 'Oh boy. Here's a song I wrote today honey and part of it's about you. I might have missed it by an inch.'"
See Inside Tyler Hubbard's Spectacular California Mansion
Florida Georgia Line singer Tyler Hubbard and his wife, Hayley, have purchased an ultra-modern mansion in Los Angeles, and pictures show a stunning residence with remarkable high-end finishes.
More From Taste of Country