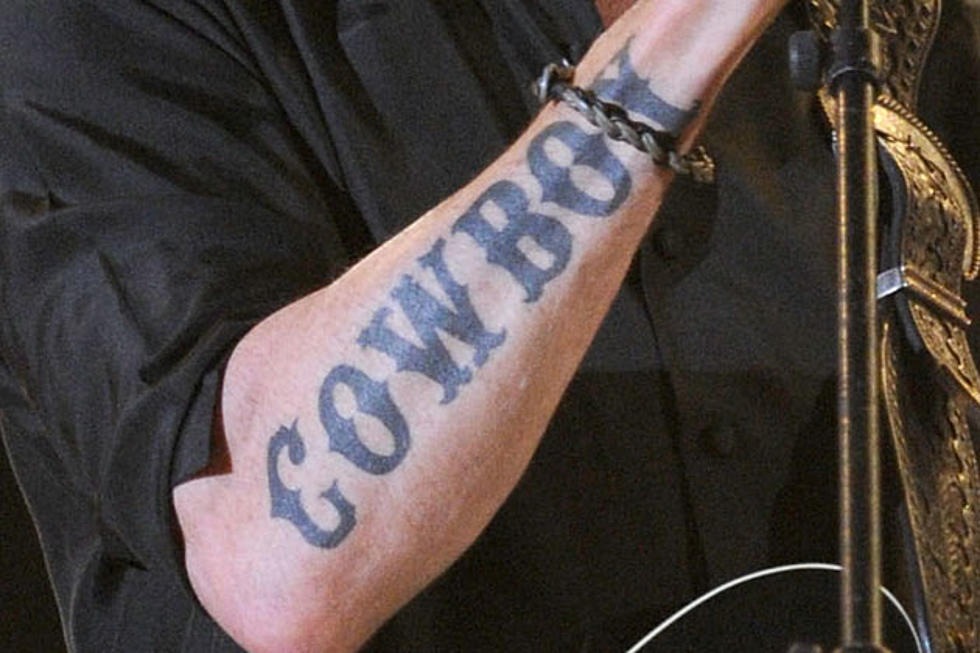 Can You Guess Whose Tattoo This Is?
Few dedicated country music fans will have trouble recognizing this famous country music tattoo. It's from one of the genre's all-time biggest stars, a man who recently started a solo career after 20 years with a famous partner. He caught some criticism for this piece of body art, however, even joking that his wife made him sleep out in the barn for a few nights when he returned home to show her. 
Can you figure out whose body this tattoo belongs to? Another hint: This year he became a grandfather for the first time, while continuing to tour in support of his debut solo album. Click the big button below to find out if your guess is right and to see more country music tattoos!
More From Taste of Country