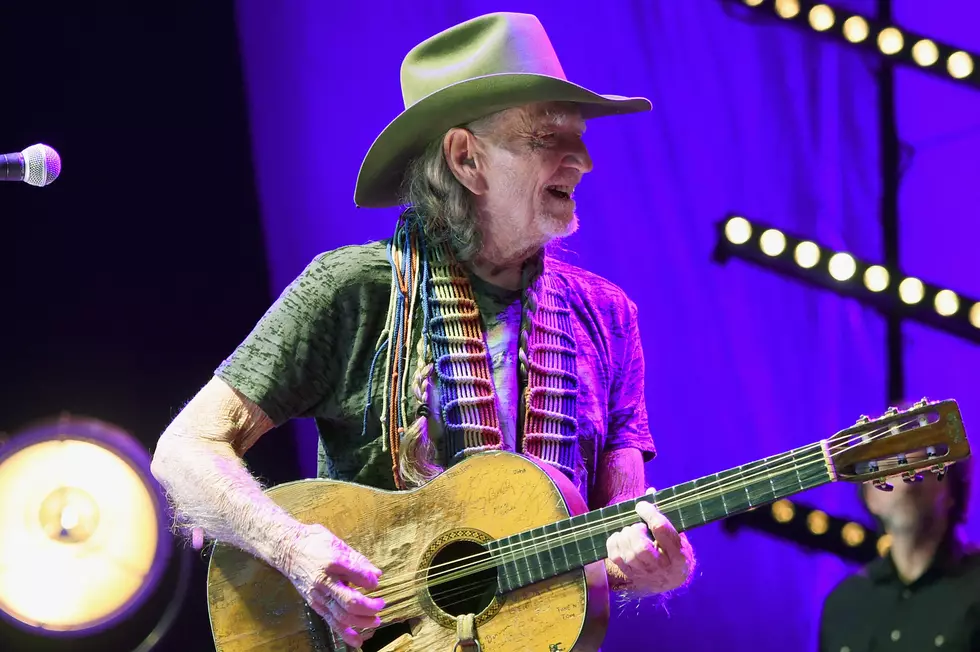 Willie Nelson Raves Over Jamey Johnson for 'God's Problem Child'
Rick Diamond, Getty Images
Nelson dropped by Sirius XM's Music City Theatre in Nashville on April 4 for a one-hour segment about his forthcoming album, God's Problem Child. Nelson shared the stage with God's Problem Child producer and longtime friend Buddy Cannon.
One of the main focuses of the interview was the title track, "God's Problem Child," penned by Johnson and Tony Joe White. Nelson referred to the song as "one of the better ones" on the record as he and Cannon praised Johnson's abilities.
"Jamey's one of the best pickers and singers and writers we've got around today," Nelson says. "When people ask me about some of the new guys coming up, I've always got to throw Jamey's name out there because he's that good."
Cannon, who's also worked with Johnson in the past, has similar feelings.
"He's just the best new country songwriter that's come along since Willie and Hank [Williams], since that wave came in back in the early '60s," Cannon says. "Jamey is the flag bearer for now. He's just gifted. He's a gifted songwriter and singer. This song, 'God's Problem Child,' we cut the track and then Jamey sang on it, Tony Joe came in and sang on it and then as we were saying earlier, we had Leon [Russell] come in."
Russell, a longtime friend of Nelson, died shortly after recording "God's Problem Child,' and Nelson believes it's the last track he ever sang on. Russell and Nelson are remembered well for working together on their remake of Elvis Presley's classic "Heartbreak Hotel," which hit No. 1 on the country charts in 1979.
"God's Problem Child" is definitely standout as its eerie, harmonica-laced groove captures the essence of both performers. It's a perfect complement to dark lyrics including, "I did the best I could do / The best I could tell / Farther I flew / But farther I fell / Born in the mud / Washed in the blood. … God's problem child."
The full radio segment of Nelson and Cannon premiered on Willie's Roadhouse, channel 59, on SiriusXM on April 28. That's the same day Nelson released God's Problem Child, one day before his 84th birthday.
See Pictures of Willie Nelson Thrugh the Years
Shotgun Willie for Real! Watch Nelson's Story
More From Taste of Country