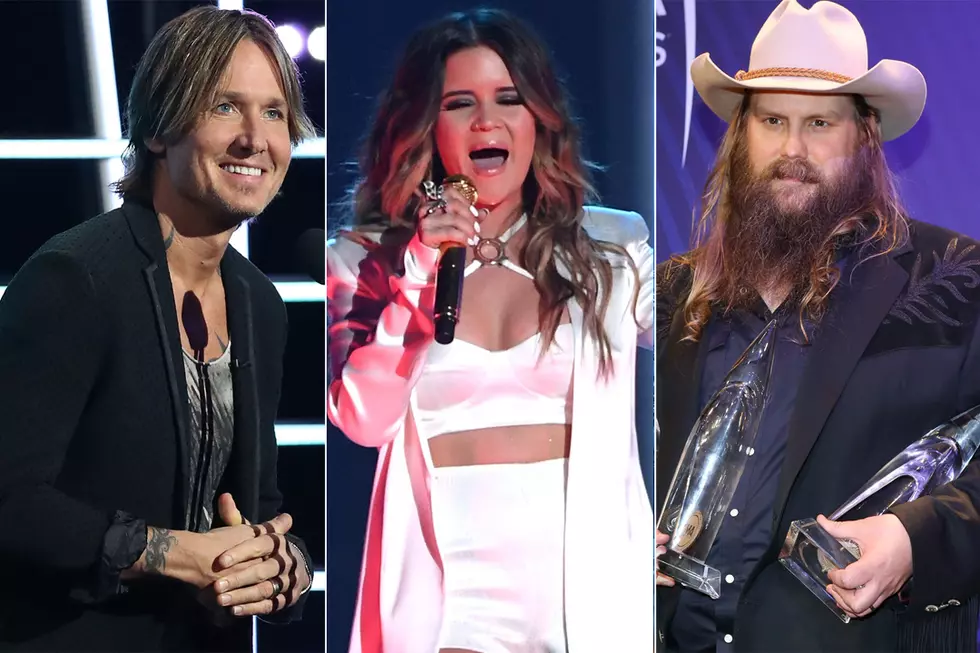 9 Surprises, Snubs and WTFs in the 2019 Grammy Nominations
Mark Metcalfe / Kevin Winter / Terry Wyatt, Getty Images
We were the blinking white guy meme when the 2019 Grammy Awards nominations were announced. Some very deserving, but often forgotten country artists are being recognized, and a few Grammy favorites returned (what would the Grammys be without Chris Stapleton?) Then there was the Best Country Solo Performance category which ... fire up that meme!
Those are the WTFs on this list of nine 2019 Grammy Nominations Surprises, Snubs and WTFs. Don't mistake "surprises" as code for "not deserving" — nothing could be more untrue. It's just that year after year, we comfortable seeing the acts honored while a certain collection of popular artists (like Luke Bryan and Jason Aldean) are left in the cold. Edge artists often win at the Grammys, so when a mainstream track like Cole Swindell's "Break Up in the End" gets some love, it's worth shouting out.
The snubs? Three artists whose fans have every right to be angry. It's a familiar set with the exception of Carrie Underwood, who seems to have lost her place as Grammy darling. Try to remember that albums or songs released after Sept. 30 of this year were not eligible, so Pistol Annies weren't able to be nominated, but Underwood's album was.
9 Surprises, Snubs and WTFs in the 2019 Grammy Nominations:
More From Taste of Country