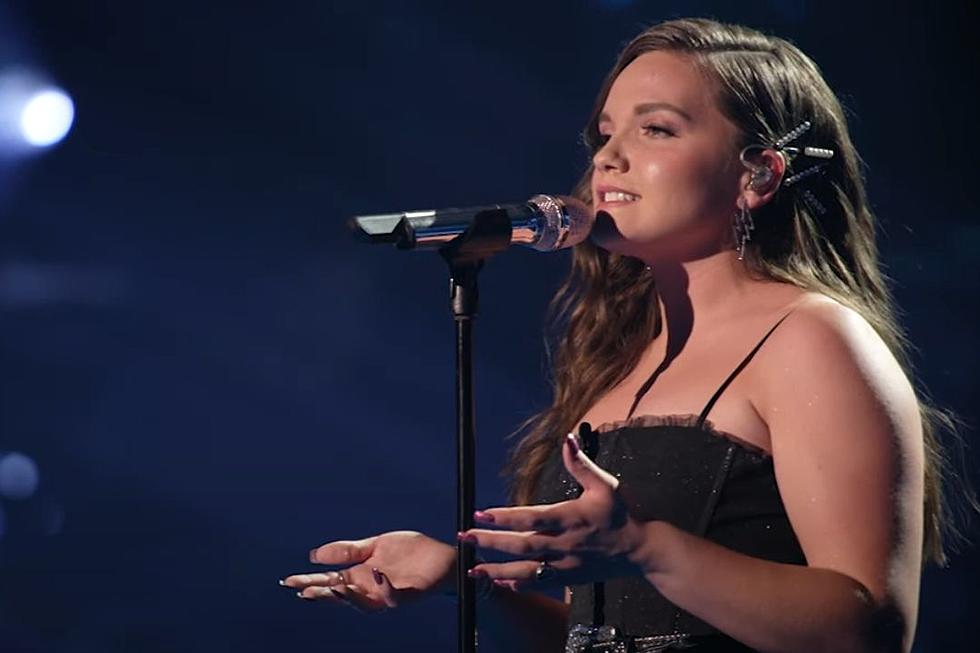 'American Idol' Finalist Megan Danielle Releases Anthemic Debut Single, 'Dream Girl' [Listen]
YouTube
American Idol finalist Megan Danielle will compete for the Idol crown during the Season 21 finale on Sunday, May 21.
To gear up for the big moment, she and the other two finalists Colin Stough and Iam Tongi, have released official singles into the world.
For her first official introduction to audiences post-Idol, Danielle is sharing a determined, country-rock song called "Dream Girl." It's a shot of encouragement to all of the dreamers out there, as Danielle sings of being independent and following a unique path in life.
The song was written by American Idol alum Laci Kaye Booth along with Logan Wall, and it begins with a line that may sound familiar to fans of Jo Dee Messina and the Chicks.
"Tails California, Wide Open Spaces, some slow down for ya, some make ya chase it," she sings, setting the scene for a story about following a dream.
For the rest of the first verse, she encourages listeners to keep their biggest dreams at the top of their mind, then launches into the invigorating chorus, which amplifies this message.
"Dream baby / Close your eyes and let your mind take you somewhere higher / Dream baby / Paint your sky 'cause it ain't like someone can paint it brighter / Don't let nothing wake you up at night / 'Cause it's a mean world so go ahead and Dream Girl," she sings.
This theme continues through the song, while Megan Danielle's voice cuts through the driving instrumentation. She showcases her range in the song's final verse, finishing out the tune with power.
Danielle celebrated the release with a video, sharing clips from the recording process and her own reflections about the track. The 20-year-old Georgia native says it's "amazing" to record her own music, and she hopes the song can encourage listeners.
"I feel like the overall message of 'Dream Girl' is really just to share positivity and just share kindness with everyone," she says. "I just hope when people hear this song they feel the emotion and the love that I put into the song."
The three-hour American Idol finale will not only feature the final performances of the Top 3 contestants, but it will also feature an all-star cast of performers including Lainey Wilson, Jelly Roll, Ellie Goulding, James Blunt, Jazmine Sullivan, REO Speedwagon's Kevin Cronin, Kylie Minogue, Lauren Daigle, Pitbull and TLC.
The finale airs on Sunday, May 21, at 8PM ET on ABC.
Bucky, Scotty and More: See Where American Idol's Country Finalists Are Now:
These Country Singers Tried Out for American Idol But Didn't Make It!
More From Taste of Country