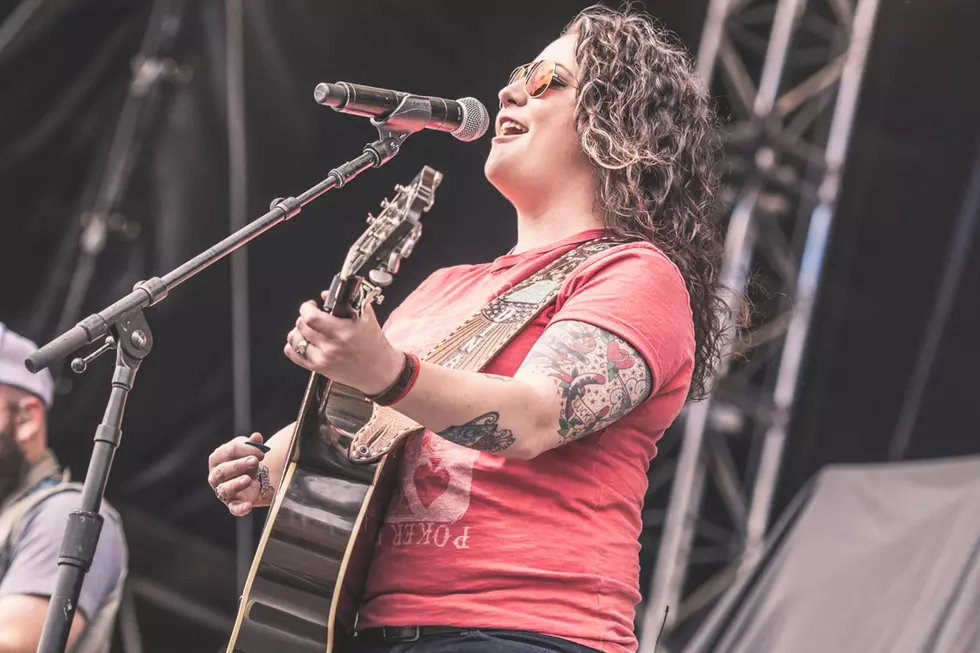 Ashley McBryde's 'Radioland' Is Her Real-Life Past
Patrick Tewey for Taste of Country
Ashley McBryde lovingly refers to her hometown of Mammoth Spring, Ark. as "Radioland," so it's only fitting she sing about it. Ahead of her performance at WE Fest on Aug. 4, the singer-songwriter told Taste of Country about "Radioland" and how it's true-to-life for her.
"I grew up in Mammoth Spring, Arkansas, just below the Missouri line," McBryde explains. "The radio station that we got was a country station out of Missouri. The radio person I grew up listening to, Mike Crace, is still on that same radio station."
While writing "Radioland" for her debut album, Girl Going Nowhere, McBryde says she fondly looked back on her childhood, which involved days spent listening to the radio.
"I can remember my sister's friends coming over, it was in the early '90s, and they would bring roping dummies. It was a bail of hay and a false steer head, and we learned how to rope listening to Mark Chesnutt and Patty Loveless out there in the front yard."
McBryde has been making her rounds on late-night TV performing music off her new album, including her single. Recently, she visited the Tonight Show with Jimmy Fallon and admits she was a bit starstruck.
"We all got to shake hands with him. I got to meet Amy Poehler, which was pretty cool too, and the entire band the Roots, they all got up and stage and shook our hands," she recalls. "It was a really cool night. I was pretty speechless when I got to meet Jimmy Fallon. I'm a huge fan."
One country music encounter that made the singer extremely anxious was country legend Reba McEntire. "Reba, I completely lock-jawed. I say awkward things when I get nervous," McBryde admits. "She said, 'I was wonderin' when I was gonna meet you!' And I said, 'Don't you dare introduce yourself,' which is probably a mean thing to say. Yeah, I got awkward."
McBryde will tour the states throughout the month of Sept. before heading overseas for shows alongside fellow country standout Luke Combs. She will then return to the States and play shows domestically until Dec. 15.
Lindsay Ell Is a One-Woman RockStar With This "Criminal" Performance
17 Songs From Women in Country That Demand Attention:
More From Taste of Country