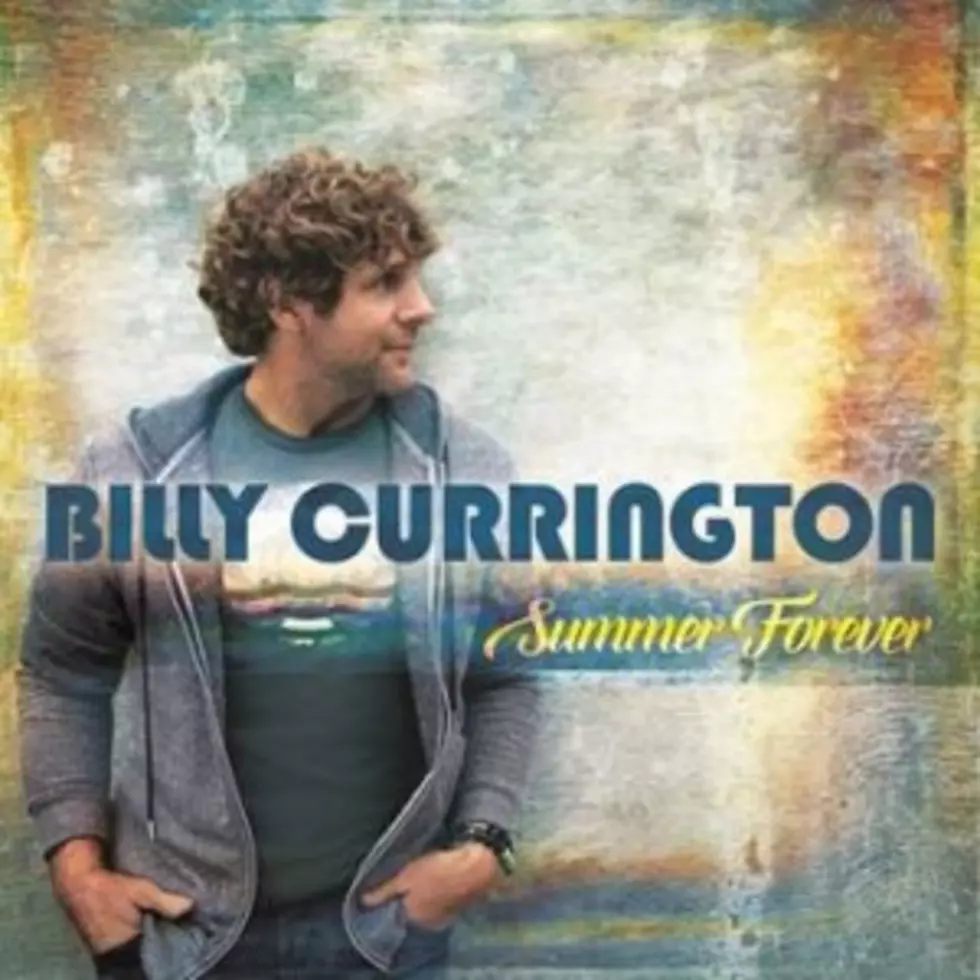 Billy Currington Announces New Album, 'Summer Forever'
Mercury Nashville
Billy Currington is really looking forward to summer this year, because it's one that's going to last. The singer will release his much-anticipated sixth studio album, Summer Forever, in June via Mercury Nashville.
Currington worked with his longtime producer friend Dann Huff to create the project. The 12-track album includes Currington's current single, "Don't It," which hit No. 7 on country music charts. The album also includes the touching anthem "It Don't Hurt Like It Used To," written by Currington, Cary Barlowe and Shy Carter.
"Making this album was such a blast for me. I put a lot of love into this project and couldn't be more excited for fans to hear the new music," the country crooner says. "Summer Forever for me represents a positive, happy, good time lifestyle and that's what I hope the fans feel when they hear this record."
The album will be filled with upbeat songs that will be perfect for a summer playlist. Fans can preorder exclusive copies of the album by following this link. 
Currington is no stranger to successful songs. He has created nine No. 1 hits, including "Don't," "Let Me Down Easy," "Must Be Doin' Somethin' Right," "People Are Crazy," "Hey Girl," "That's How Country Boys Roll" and "We Are Tonight."
However, he will be playing more new music when he joins Tim McGraw on his Shotgun Rider tour. Summer Forever is out June 2, and the tour kicks off on June 5. Currington is also set to appear at the 2015 Taste of Country Music Festival, June 12-14.
Billy Currington, Summer Forever Track Listing:
1. "Don't It"
2. "Drinkin' Town With a Football Problem"
3. "Wake Me Up"
4. "Good Night" (featuring Jessie James)
5. "Jonesin'"
6. "Give It to Me Straight"
7. "It Don't Hurt Like It Used To"
8. "Nowhere Town"
9. "Do I Make You Wanna"
10. "Sweet Love"
11. "Soundtrack"
12. "Summer Forever"
Billy Currington Dishes on His Gym Routine
More From Taste of Country