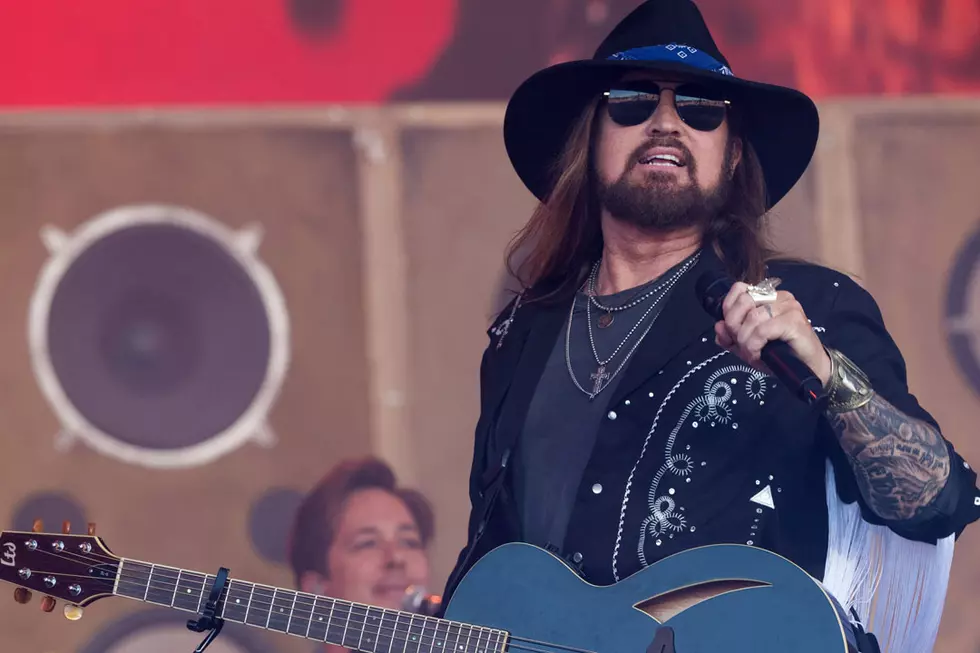 Billy Ray Cyrus Reveals the Controversial (But Hilarious) 'Old Town Road' Lyric That Was Cut From the Song
Ian Given, Getty Images
During the "Old Town Road" remix, Billy Ray Cyrus sings about diamond rings and Fendi sports bras, but he admits he didn't have any idea what a Fendi sports bra was when he wrote the song. Had the "Achy Breaky Heart" singer gotten his way, another word would rhyme with "star," "guitar" and "car."
Watch: Billy Ray Cyrus Talks About His Original "Old Town Road" Idea
Cyrus and Johnny McGuire (formerly of Walker McGuire) recently stopped by Taste of Country Nights to talk about their collaboration "Chevys and Fords," found under McGuire's name on digital streaming platforms. The pair met thanks to Noah Cyrus before the '90s hitmaker had even heard of Lil Nas X, Tik Tok and "Old Town Road." Having a record-setting hitmaker on your solo debut is a pretty good marketing tool if you can do it.
Talking to ToC Nights host Evan Paul, Cyrus remembers getting a call from Columbia Records to write a third verse for a song that had not yet blown up nationwide. It was March, and he went to work in a studio with writer Jozzy (Jocelyn Donald). She was there to coax lyrics out of him, he concedes, as he isn't used to writing on demand like that. So they started riffing on his rock star look and about 10 minutes later had this lyric:
"Baby's got a habit, diamond rings and marijuana."
Cyrus thought it was hilarious, but someone higher up on the totem pole scrapped it. "They said everything but the marijuana," he says, so Jozzy suggested Fendi sports bras.
"I thought, 'Well that's probably good because I don't know what that is,'" Cyrus says, smiling. A quick Google search shows that Fendi brand sports bras cost about $700 each.
Watch the full interview to learn how Jozzy worked with him on the delivery of the remix of the song and to learn about Cyrus' connection to the Marlboro Man. Cyrus and McGuire also talk about meeting and recording "Chevys and Fords," his first solo single.
Taste of Country Nights is a syndicated radio show which airs on nearly 100 radio stations nationwide. Paul and Amber Atnip co-host the show from 7PM to midnight.
Exploring Country Music's Secret Love Affair With Hip-Hop
Here Are 10 Things You Might Not Know About Billy Ray Cyrus:
More From Taste of Country