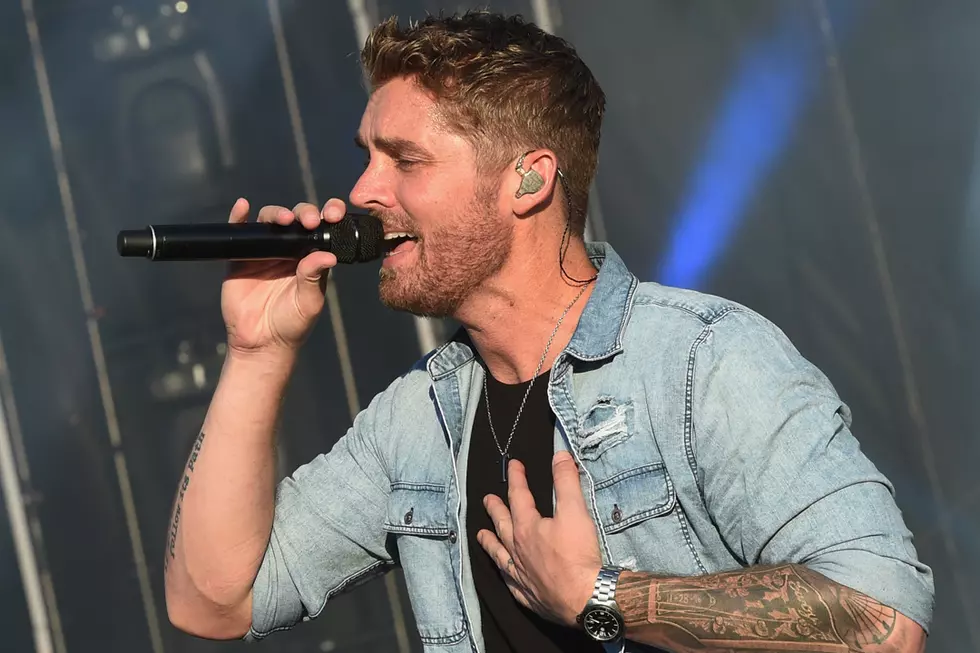 Brett Young's Sophomore Album, 'Ticket To L.A.,' Debuts at No. 1
Rick Diamond, Getty Images
Brett Young is going into the holidays celebrating, as his sophomore album has debuted at the top of Billboard's Country Albums chart.
The 13-track project — released Dec. 7 — includes 10 personal songs all written by the California native, who was one of Taste of Country's 2017 class of RISERS.
"I don't see another way to expect fans to connect to my music if they don't feel like I'm connected to my music, and the only way I know to be connected is for it to be vulnerable and honest," the "Here Tonight" singer says.
Brett Young Plans to Keep Sharing His Personal Life In Song
While fans first heard new single "Here Tonight" ahead of the release of Ticket to L.A., Young previously told Taste of Country he was most excited for fans to hear "Catch," a play on words he wrote with Ross Copperman and Ashley Gorley.
"I think it's opposite of what we're used to, where a guy goes into a bar not trying to meet a girl and gets blown away by accident," Young says.
The ACM New Male Vocalist of the Year's sophomore album also includes a collaboration with Gavin DeGraw, "Chapters". He's a longtime fan of the pop star. The stirring piano ballad has the singer looking back on his life and realizing things weren't always perfect.
Young will bring many of these new songs into the new year when he performs on NBC's New Year's Eve broadcast from Nashville on Dec. 31. After dusting off the glitter, he'll join Kelsea Ballerini on her Miss Me More Tour in 2019.
Here Are the 10 Best Country Albums of 2018:
More From Taste of Country