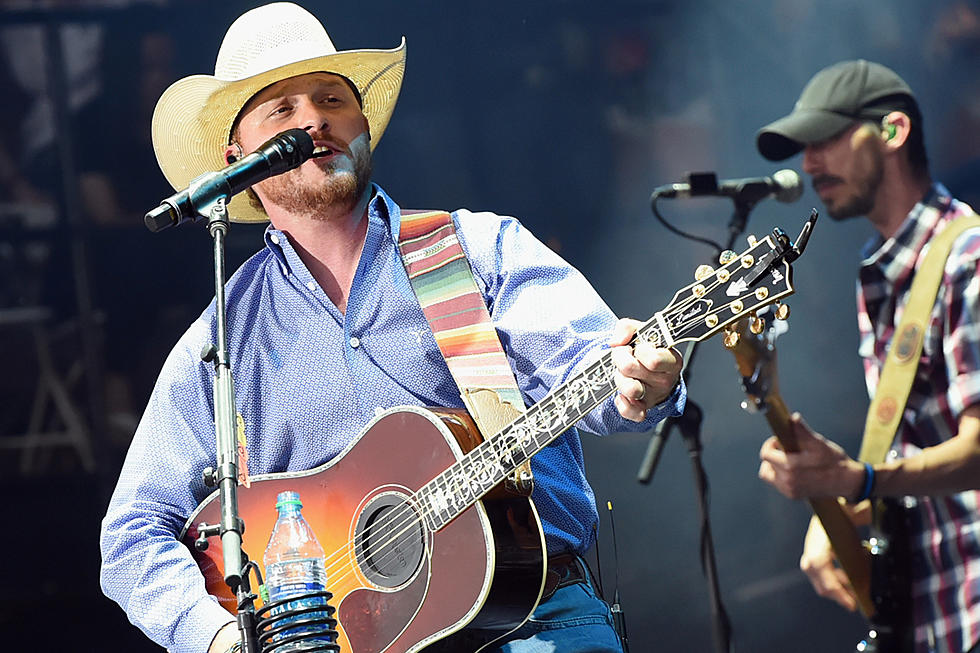 Cody Johnson's Family Tours With Him Because 'I'm Better With Them Around'
Rick Diamond, Getty Images
Texas native and Warner Music Nashville recording artist Cody Johnson has the wedding song of 2018 with his poignant new single "On My Way to You." But as it turns out, the singer likely has three ladies in mind when he sings it: wife Brandi, 3-year-old daughter Clara and nearly 2-year old daughter Cori.
Johnson tells Taste of Country Nights' Sam Alex he can't stand to be away from his family, so he actually bought another bus specifically for them, so they could join him on the road.
"A couple years ago, we purchased our own Star Coach to have on the road besides the band bus, for the sole purpose of having my family with me," the singer says. "For a lot of years I was in the van. We went through a couple of vans, me and the guys. You don't see your wife, you don't see your kids ... and it's all been worth it, but I'm better with them around."
Watch Cody Johnson's' Live Version of "On My Way to You"
Johnson will be spending a lot more time on the road soon in support of his major label album debut, Ain't Nothin' to It, which is due out Jan. 18. The project follows the Texas star's five highly successful independent records. Earlier this year, he became the first independent artist to sell out the Houston Rodeo at NRG Stadium, with more than 75,000 tickets sold. He stays grounded thanks to his family.
"When I can tune out the lights and the noise and crowd and the records and the interview, when I get to tune that out and just focus on being a dad and a husband a normal guy, it makes me a better performer. It's clear in my head," Johnson admits.
He also credits his wife as being his handler and having the "guts" when it comes to his career. "Whenever I am checked out, she's making sure, between her and my manager, Howie, that things are all copacetic," he says. "I lean on her a lot."
When Johnson isn't on the road, the family at home in Texas. They live on a "small 25-acre farm" in the same town he grew up in, but he dreams of one day owning 250 acres or more in the Lone Star State.
"My wife and I have always lived underneath our means. We never really let anything get to our head or our pocketbooks. Someday the ranch will come, because I want my kids to be raised around horses and to have that Western heritage," he admits. "Right now, we're some country people living on a little 25-acre farm surrounded by woods and no cell phone service. It's great. My dream is to have 250-300 acres in Texas and settle down for the rest of my life."
Listen to Cody Johnson's Interview on ToC Nights,
The 100 Best Country Albums Since 2000:
More From Taste of Country