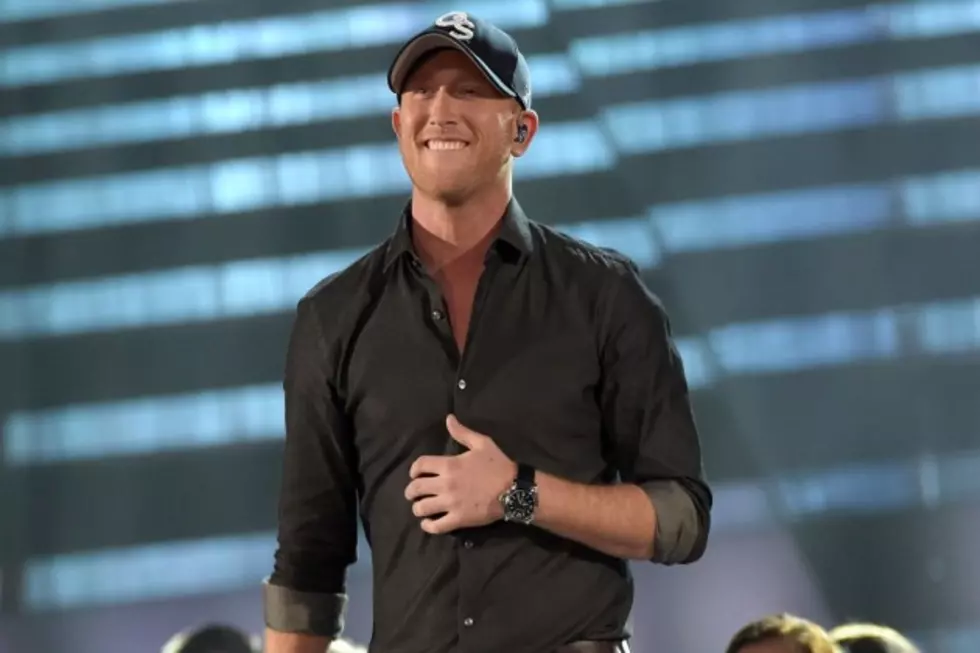 Lyrics Uncovered: Cole Swindell, 'Ain't Worth the Whiskey'
Rick Diamond, Getty Images
Cole Swindell's 'Ain't Worth the Whiskey' lyrics are a clever twist on the same-old-same country drinking song, making it stand out from everything else at country radio.
The third single from Swindell's self-titled debut album has been rapidly burning up the charts, but it's actually had a long, slow journey to success, according to songwriter Josh Martin.
Martin spent a number of years struggling in Nashville. He and Swindell became friends, and began to write together frequently as part of a small group of friends and co-writers that also included Adam Sanders.
Swindell was still selling T-shirts for Luke Bryan at the time, and Martin was working the third shift at Belmont University, so the three had a limited amount of time to squeeze in a writing appointment one evening in 2011, before Martin was due at work at 11PM. After they toyed with several different ideas, Martin threw out 'Ain't Worth the Whiskey,' a title he'd been carrying around for a while.
"Adam threw out a few more titles, and I started spitting out more titles, and Cole said, 'What are we doing -- why the hell ain't we writing 'Ain't Worth the Whiskey'?" Martin tells Taste of Country, laughing. "So we stopped in our tracks, and I said, 'I agree.' And Adam said, 'Yeah, I like that, too. That's probably the best hook that's gonna come out of the room tonight.'"
It was pretty much passed on by everybody in town, but we just knew.
Martin and Sanders created the guitar riffs for the tune, and all three writers worked on the lyrics and melody. It was Swindell himself who hit upon the song's unique angle.
"I didn't really want it to be a non-drinking song," Martin recalls. "I didn't want it to be about, we're gonna quit drinking because this girl has broken our heart. And then Cole said, 'Let's do the opposite -- we'll drink to this, and we'll drink to that, but she's not worth the whiskey.'"
The 'Ain't Worth the Whiskey' lyrics pay off on that clever twist: "I might stay for one more round / Or I might close this place down / But don't think for a second I'm out to drown your memory / Baby, you ain't worth the whiskey."
The song got pitched around town, and even got put on hold by both Montgomery Gentry and, improbably, Thompson Square, but didn't get cut. Martin turned 30 in 2012 and, discouraged by Nashville's long, hard slog, decided to return home to Georgia. But as it turned out, his shot at a songwriting career wasn't over. Swindell started getting cuts with major name artists -- including his former boss, Bryan -- and when he finally scored his own record deal, he included the song on his project. When it was chosen as the album's third single, he and Sanders called their old friend on the phone to personally tell him the news.
"It turns out now, it's been a blessing, because I own all of my publishing on 'Ain't Worth the Whiskey,'" Martin reflects of penning the 'Ain't Worth the Whiskey' lyrics. "I thank God's timing -- He really showed me His timing. It was pretty much passed on by everybody in town, but we just knew. Hopefully I'll be able to move back to Nashville now and continue where I left off."
The Cole Swindell Cheat Sheet
More From Taste of Country