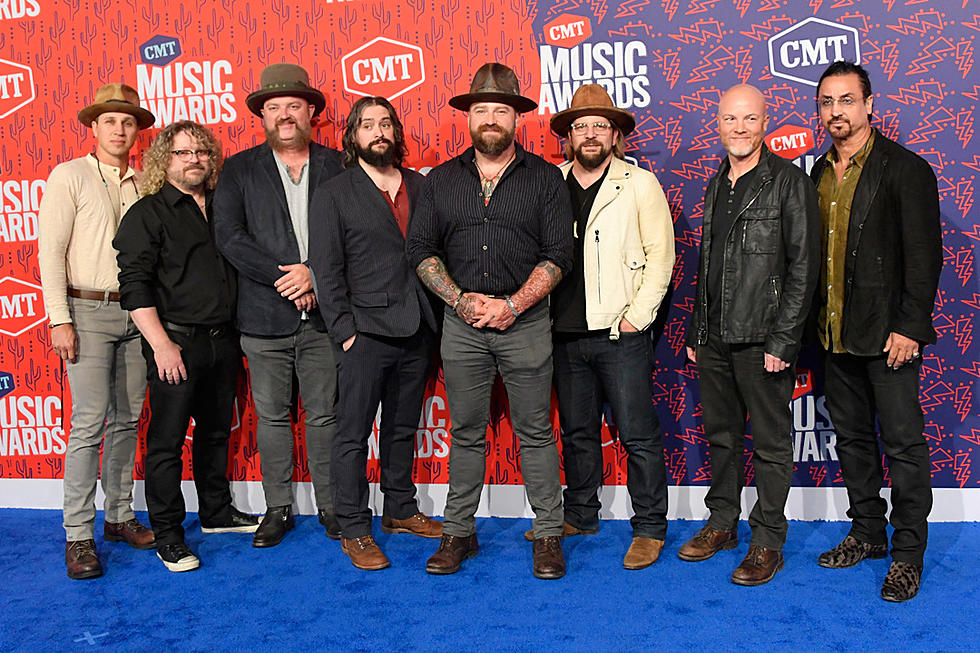 Can Zac Brown Band Top the Video Countdown?
Mike Coppola, Getty Images
Zac Brown Band have released a great new video for their current single, "Leaving Love Behind." Will we see the award-winning group at the top of next week's countdown of the top videos in country music? That's up to loyal Taste of Country readers like you.
ZBB's "Leaving Love Behind" video features cameos from a host of adorable animals, including cats, dogs and even a raccoon! The song comes from the newly released The Owl album. Do the genre-bending band have the support to go all the way? We'll find out next week.
Quite a few videos have dropped out of consideration this week as they age out of the voting process, so we should see a fairly different crop of favorites next week. Familiar clips from Home Free, Caroline Jones and more are still hanging in the Top 10, while Blake Shelton's new video with Trace Adkins, "Hell Right," makes a big debut at No. 4 this week.
Do you see your favorite videos in this week's rundown of the top country music videos? Taste of Country lets our readers vote to decide the countdown, so if you want to see your favorites win next week, you've got to vote, vote, vote!
Note: Fans can vote for one video, once every hour until the poll closes next Friday at 12PM ET. The weekly Top 10 will be revealed immediately after the poll closes. Videos are retired after six months, or when fans lose interest or when an artist releases a new video for a current single.
10

"Look What God Gave Her"

Thomas Rhett

9

"Don't Let the Old Man In"

Toby Keith

8

"Die From a Broken Heart"

Maddie & Tae

7

"Raised on Country"

Chris Young

6

"It All Comes Out in the Wash"

Miranda Lambert

5

"Somethin' to Say"

Tucker Beathard

4

"Hell Right"

Blake Shelton and Trace Adkins

3

"Shallow"

Danielle Bradbery and Parker McCollum

2

"Chasin' Me"

Caroline Jones

1

"Take Me Home, Country Roads"

Home Free
More From Taste of Country